Everything you need to know about the Hyundai Ioniq 5 N hyper EV in Australia: Price, wait times and order numbers revealed
The explosive Hyundai Ioniq 5 N electric hypercar has been priced at $111,000 and received 2200 expressions of interest in Australia ahead of a pe-sale that opens at noon on September 15 for just 12 hours.
But here's the key number you really need to know: Hyundai Australia is confident of importing 1000 Ioniq 5 Ns over the next 12 months.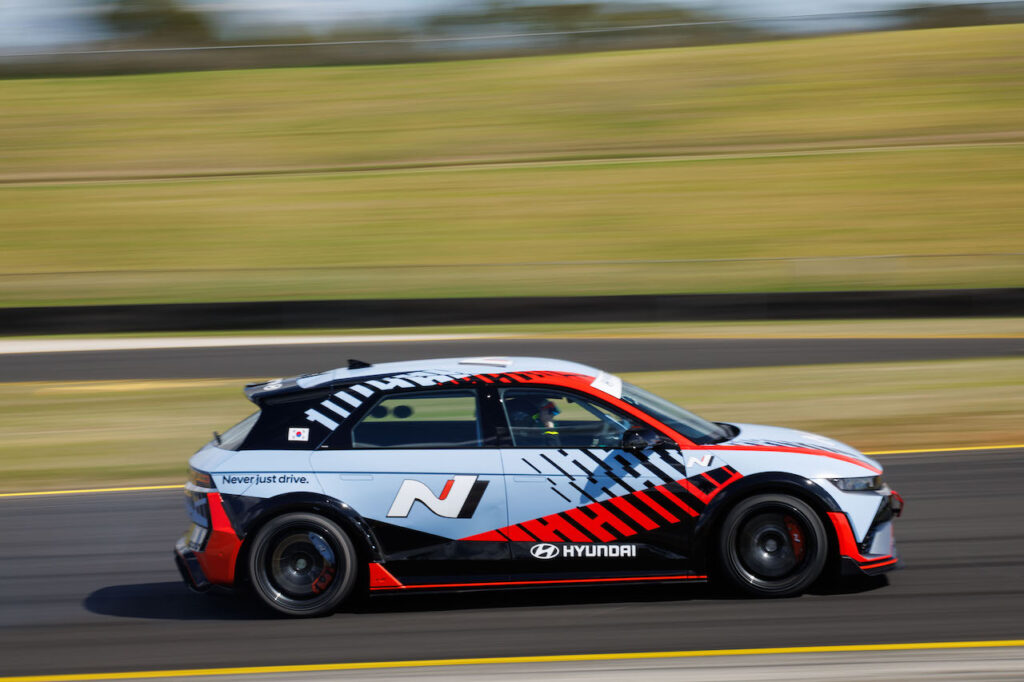 But the moment of truth comes at noon on September 15 when the 12-hour pre-sale opens for the most expensive Hyundai ever sold in Australia.
Then, it's not only a case of tick the online EOI box but plonk down $2000 ahead of first deliveries arriving locally in the first quarter of 2024.
"The Ioniq 5 N pre-sale event will give our N-thusiast customers the chance to be the very first in Australia to experience Hyundai N's spectacular first all-electric vehicle," said Ted Lee, Hyundai Motor Company Australia Chief Executive Officer.
Potentials buyers will have two options to choose from on top of the $111K ask: a Vision Roof at $2000 and Matte Paint at $1000.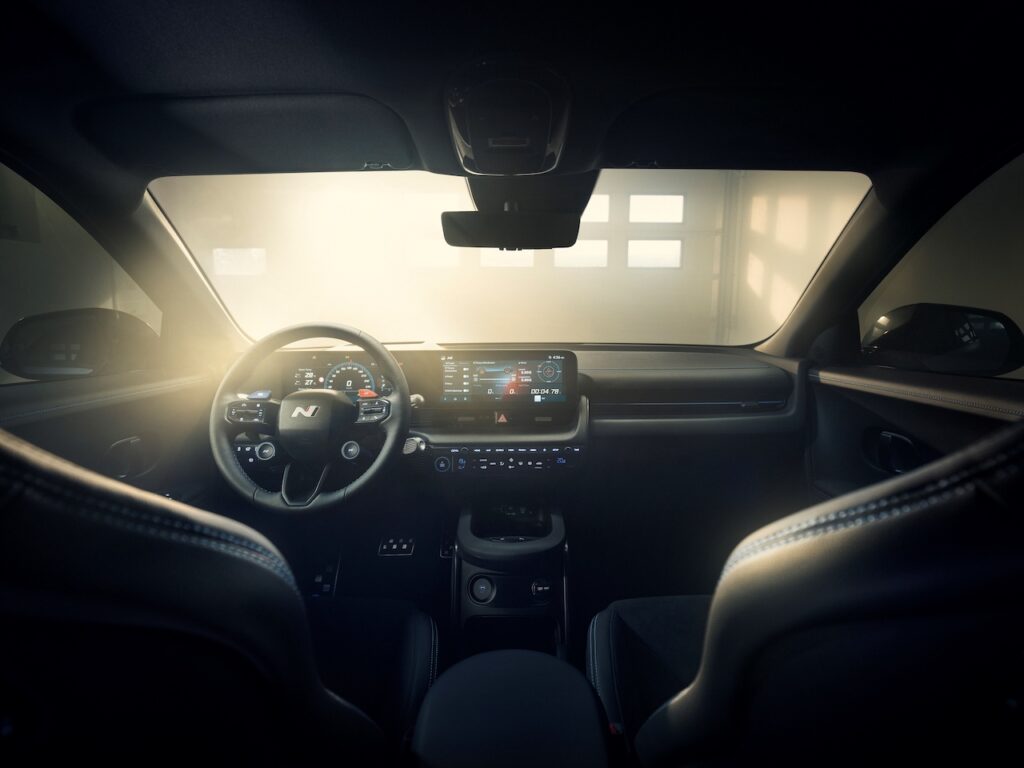 Vehicles will be built to order in each customer's chosen combination of options and exterior colour – there is no pre-configured specification for Ioniq 5 N.
The colour palette includes Performance Blue Matte, Performance Blue, Abyss Black, Cyber Gray, Ecotronic Gray, Atlas White Matte, Atlas White, Gravity Gold Matte and Soultronic Orange.
Successful pre-sale customers will receive a special gift package that includes a Hyundai N x Pelican case set and N merchandise
The Ioniq 5 N is the first high performance electric model from Hyundai's N tuning division and the pre-sale is set for the date it was first revealed at the 2015 Frankfurt show.
Powered by a dual e-motor all-wheel drive system making 478kW on boost (sorry, N Grin Boost) fed by an 84kWh battery, the Ioniq 5 N is claimed to accelerate from 0-100km/h in 3.4 seconds and achieve a top speed of 260km/h.
An artificial gearshift called N e-shift delivers a more traditional ICE powertrain feel.
The EGMP chassis that underpins all Hyundai, Kia and Genesis dedicated EVs has been reinforced to provide increased torsional resistance and steering and cornering benefits.
High-performance hardware includes electronically-controlled suspension, an electronic limited-slip rear differential (e-LSD), and forged 21-inch aluminium wheels wrapped in bespoke 275/35R21 Pirelli P-Zero tyres.
Added to that are a quick-ratio steering rack and N-tuned brakes featuring 400mm front discs clamped by four-piston monobloc callipers.
The Ioniq 5 N comes with the N Drift Optimiser that allows sideways motoring in controlled conditions. Legendary "Drift King" Keiichi Tsuchiya of Japan showed off this feature in a series of demonstration laps during the World Time Attack Challenge last weekend in Sydney..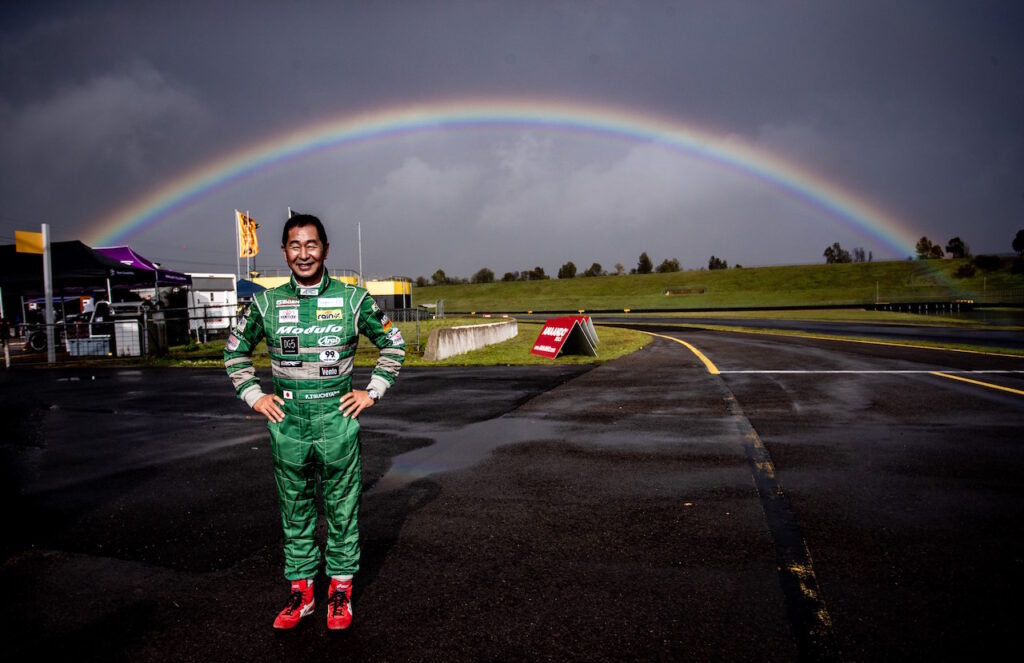 Other features include N pedal that employs decelerative force for a more aggressive weight transfer and sharper cornering and N Active sound offering a choice of soundtracks to accompany the experience.
Exterior highlights include an N Mask graphic fascia featuring air curtain and air flap apertures, a lip spoiler, and EV N-exclusive 'Luminous Orange' lower highlight which continues into the side skirts.
Added to that are a wing-type rear spoiler, orange-accented rear diffuser and air outlet, plus an array of black trim parts.
Inside there are N-branded interior elements including a newly designed steering wheel, sports seats, scuff panels and metal pedals.
Full Aussie specs will be announced closer to launch.