BMW Vision Neue Klasse previews next-gen electric cars; 300km EV charge in 10 minutes
What does BMW's new concept tell us about its coming EVs? Lots…
The BMW Vision Neue Klasse provides a more realistic preview of the compact EV sedan coming in 2025 than the i Vision Dee shown earlier in 2023. But this isn't the most interesting thing about the show car revealed at the 2023 IAA Mobility show in Munich on Saturday.
READ MORE: From 2025 it's in with the (radically) new at BMW
READ MORE: BMW X5 FCEV confirmed for 2022 for hydrogen pilot program
There's now a lot more detail on the next-generation electric drivetrain technology that will propel it. This tech, it turns out, will serve as the basis for an entire family of better BMW EVs.
About that name…
Neue Klasse was what the car credited with pulling BMW back from the brink of failure in the 1960s was called. Neue Klasse translates – yes, you guessed it – as New Class. This ancestor of both the 3-Series and 5-Series model lines set BMW on the path to its present-day prosperity.
So the very name of the Vision Neue Klasse concept is an indicator of its importance to BMW as the transition to EVs accelerates.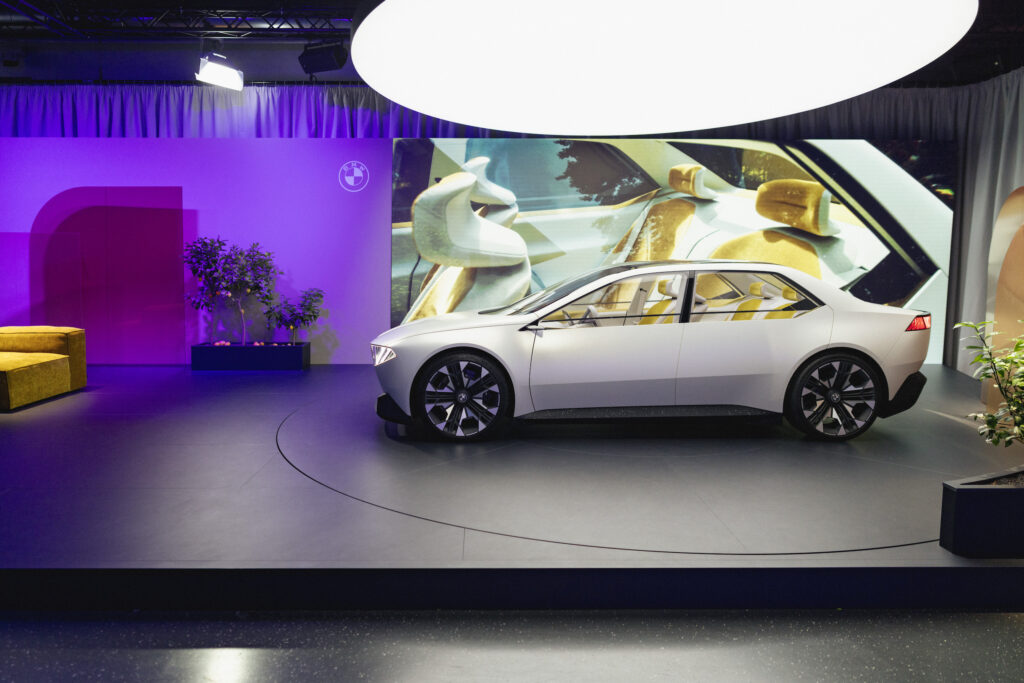 "It is about nothing less than the future of the BMW brand, the BMW Group," CEO Oliver Zipse told reporters during a recent quarterly financial position statement conference call.
At an earlier sneak preview of the Vision Neue Klasse concept, other senior BMW people provided some context.
In the last 10 years BMW has sold over 600,000 EVs worldwide said Bernhard Marx, the exec in charge of getting the company's next-generation EV tech into production.
"This year we have plans to produce over 400,000; next year it will be over 500,000 BEVs," he said. This means a huge increase in EV production, but it grow even more strongly from late 2025 when the first Neue Klasse-based models begin rolling off assembly lines.
EV sedan will lead the way
First of the Neue Klasse family into production will be something that looks a lot like the concept unveiled in Munich. "I can promise you that the Vision Neue Klasse is close to standard production," BMW boss has told reporters.
It's a good looking sedan roughly the size of a 3-Series, with an unmistakable BMW flavour. "Modern, but not forgetting the past," is how BMW interior design chief Christian Bauer summed up the overall effect.
There are faint echoes of early 3-Series models in the Vision Neue Klasse's proportions and stance, but at the same time the design is not at all retro. Inside, on the other hand, it's totally modern.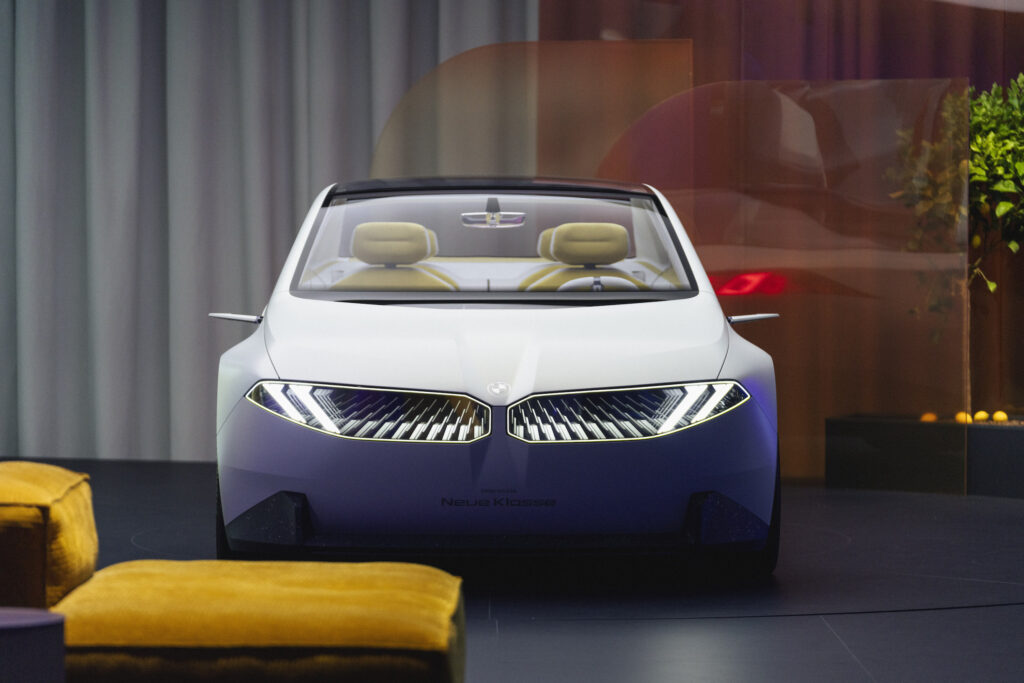 It's widely thought the production version of the Vision Neue Klasse will be badged i3, clearly establishing its place in BMW's existing EV hierarchy below the i4, i5 and i7.
Whatever it's called, production will start late in 2025 at a plant in Debrecen, Hungary, that BMW says is powered 100 percent by renewable energy. The following year it'll also go into production in Munich.
But wait, there's more…
Other Neue Klasse-based models will quickly follow. In 2026 the sedan will be joined by an SAV – for Sports Activity Vehicle; BMW doesn't like the SUV label – similar in size to the X3. It will effectively replace the current iX3 EV, and is likely to stick with the name.
Another four Neue Klasse-based vehicles are planned, which would bring the total to six. It's not clear whether all of them will be BMWs or whether other BMW Group brands such as Mini will also be involved.
What is known for sure is that the Neue Klasse family is a massive part of the BMW Group's future worldwide. At the Vision Neue Klasse preview executives sketched the outlines of the grand plan…
As well as already-mentioned factories in Germany and Hungary, Neue Klasse-based vehicles will be also be produced in the USA, China and Mexico. To supply the battery packs they will need, BMW is investing to expand production.
The company's aim is to have battery pack production facilities close to each of its EV production sites. Accordingly, new battery pack factories are going up in China and the USA.
Tesla-like battery cells for new 800-volt packs
All members of the Neue Klasse family will use BMW's all-new Generation 6 electric drivetrains. Major advances in battery storage capacity, charging speeds and overall energy efficiency are promised… with BMW's switch to a Tesla-like battery cell construction playing a key role.
BMW currently uses only prismatic battery cells in its EVs. For Neue Klasse it will instead use cylindrical cells… the type used by Tesla.
Senior electric drivetrain engineer Bernhard Marx says the new battery packs will store 20 percent more charge, though he wouldn't disclose chemistry that will be used in the new cylindrical cells. BMW has previously said it would be manufacturing solid state batteries prior to 2025.
The new cells' chemistry and construction, along with their 800-volt configuration, will enable very fast DC charging. It'll take just 10 minutes to add 300km of driving range, Marx promised.
Reduced overall energy consumption will contribute, as well. Incremental improvements to the efficiency of the electric motor and its control and cooling systems have been made.
A reduction in energy consumption in the 20 to 25 percent range, compared to current BMW EVs, is the claim. This should translate to vehicle-only energy consumption of around 11kWh/100km, or about 13kWh/100km when charging losses are taken into account. As any EV owner will realise, these are pretty impressive numbers… if BMW can deliver them in real-world use.
More recycling
BMW also says its new cell tech, and the energy efficiency of the factories producing them, will cut CO2 emissions from battery pack production by a whopping 60 percent.
At the Vision Neue Klasse preview also BMW highlighted its continuing commitment to ethical, transparent and sustainable direct sourcing of raw materials for its EV battery packs. Australian-mined lithium and cobalt supplies part of its growing needs.
But, as board member Joachim Post explained at the Vision Neue Klasse preview, BMW believes the use of recycled materials in cell manufacture must increase as the number of EVs reaching the end of their working life grows.
"The raw material of the future is today now on the roads," he said.