China's Nio reveals ES7; it's an Aussie-possible Tesla Model Y rival
The Chinese electric vehicle brand Nio, which has heavily hinted it intends to be in Australia by 2025, has rolled out a mid-sized SUV that shapes as its most appealing model if it does make it down under.
It's called the ES7 and in some ways competes with the recently-launched Tesla Model Y.
The Nio ES7 is being offered in China with 75kWh, 100kWh and 150kWh lithium-ion battery options that in turn deliver a claimed range of 485km, 620km and 850km!
Nio claims the ES7 can accelerate from 0-100km/h in as a little as 3.9 seconds courtesy of a dual-motor system that punches out as much as 480kW and 850Nm.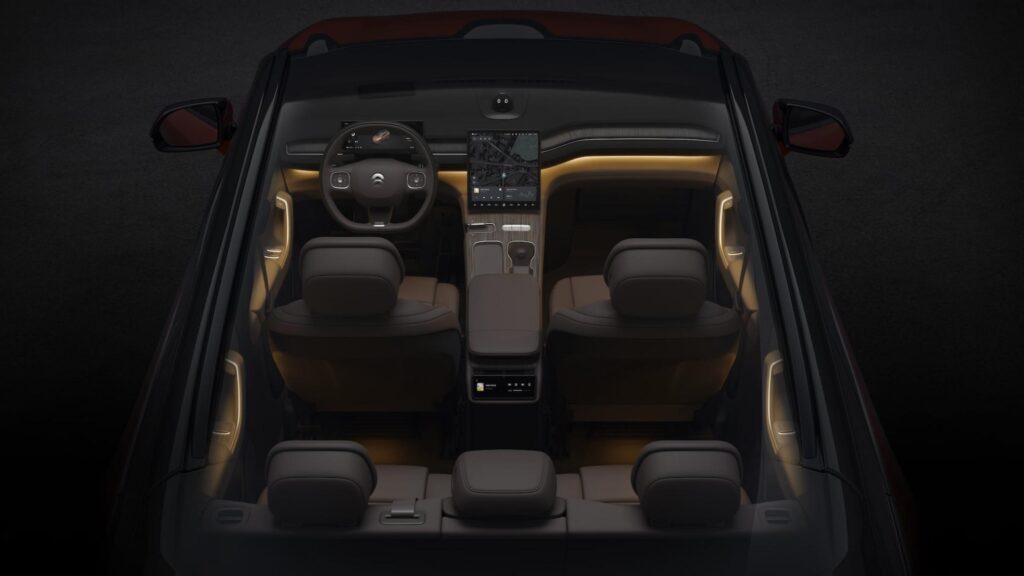 It also pulls up from 100km/h in an impressive 33.9 metres thanks to sizeable Brembo brakes.
The first vehicle to use Nio's new NT 2.0 Platform and showcase its new "Design for AD" design language highlighted by a shark nose, it also includes air suspension standard across the range.
The ES7 is also claimed to be one of the first certified passenger vehicles in China to be able to tow a caravan or a trailer.
The optional electric tow bar has a maximum towing capacity of 2000kg.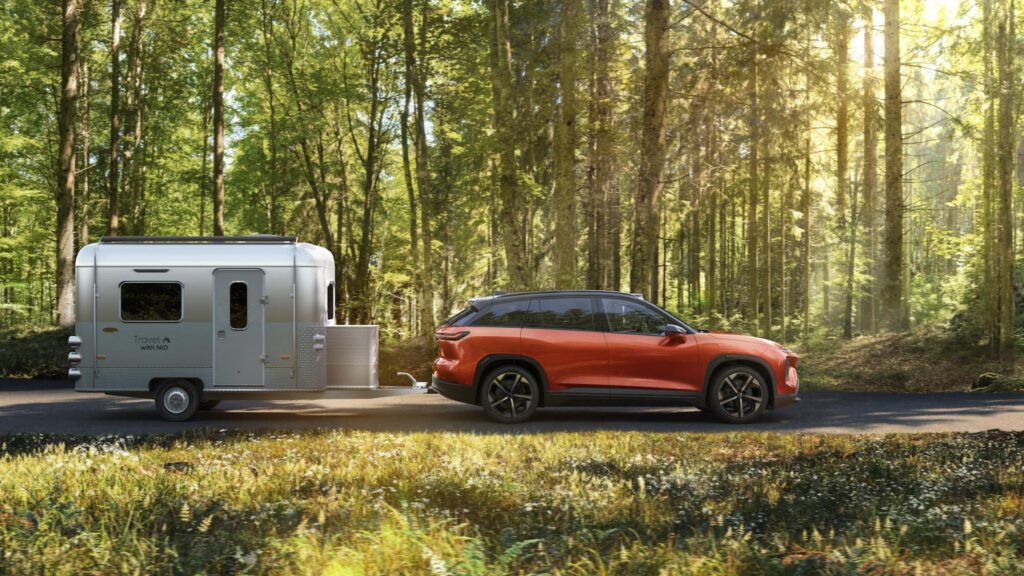 The ES7 can also supply power to towed equipment. In outdoor scenarios, it can support a camping mode to power outside devices and vehicle-to-load V2L discharging.
Inside, the "mid-large" ES7 has a five-seat layout that Nio says benefits from a long 2960mm wheelbase and 4912mm overall length.
It adopts a double-layer S-shaped instrument panel and uses 'karuun' sustainable rattan.
Front seats have heating, ventilation, and massage functions. Heated rear seats are standard with power-adjustable seatback.
Claimed maximum luggage space is 658 litres. Folding down the rears eats opens up a space 1880mm long.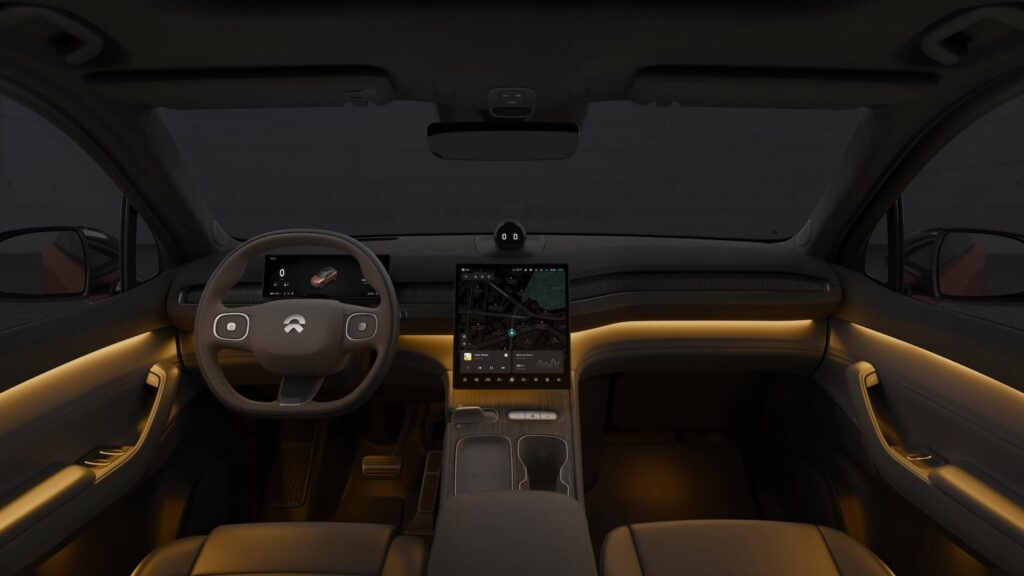 As per most Chinese EVs, the Nio ES7 has a strong technology and infotainment package led off by its second-generation digital cockpit.
Other highlights include the latest Nio autonomous driving system and "PanoCinema", an augmented reality/virtual reality compatible digital cockpit system.
Pricing for the ES7 starts at the equivalent of about $100,500, which is a fair bit higher than the Tesla Model Y that recently went on sale in Australia before being given a price rise a week later.
But hopefully, if Nio does launch in Australia as it seems to intend, the pricing will become more competitive.
Other models in the Nio line-up include the EP9 supercar, the EC6, ES6 and ES8 SUV and ET7 and ET5 passenger cars.
It has also hinted at plans at creating a lower-priced brand.