Aussie electric vehicle sales growth slows as Tesla share shrinks
After a huge first half of 2023, the sales growth of battery electric vehicles in Australia has slowed.
The question now is whether BEVs have reached their logical sales share – for now, at least – or if this is only a lull on the way to market domination.
While sales of BEVs are still stronger than they were 12 months ago, they have come off a bit in the last couple of months from the June high when a Tesla bonanza led an 8.8 percent share.
They were seven per cent of the market in July and only 6.4 percent in August according to VFACTS data issued by the Federal Chamber of Automotive Industries (FCAI).
That's the second lowest share for the year for BEVs only ahead of January when it was 5.7 per cent for the month.
However, the 6984 electric vehicles sold in Australia in August was still the third highest for the year and well ahead of the 4235 recorded in the same month in 2022.
The August 2022 figure was the strongest sales month ever recorded for BEVs in Australia, reflecting the impact of the Tesla Model 3 (2380 sales versus none the year before) and the first delivery month for Model Y (1017 sales) in Australia.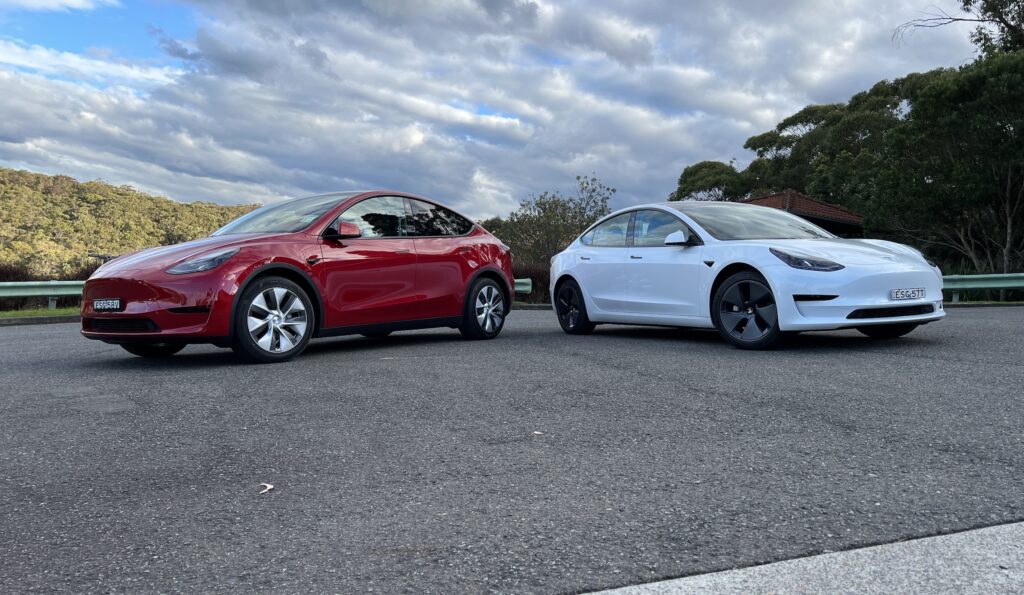 The popular BYD Atto 3 was not yet part of the VFACTS report in August 2022. It joined in November, which means it will only then have an impact on the BEV sales numbers gap year on year.
Compounding the slowing rate of BEVs sales growth year-on-year, the overall market is expanding with August an all-time record for the month driven by increasing supply and the fulfillment of back orders that stretch back years for models like the Toyota RAV4.
Toyota also reported an all-time August record as production bottlenecks eased.
FCAI chief executive Tony Weber cited that factor when asked to assess the recent dip in BEV sales share.
"We are continuing to see the Australian market normalise following supply shortages from earlier COVID plant shutdowns, microprocessor shortages and logistics and shipping bottlenecks,' he said.
He reeled out the stats to argue the gathering strength of battery electric and electrified hybrid vehicles in Australia.
"Although this [6.4 per cent] is small portion of overall sales – it is important to note, this an increase of 64.9 per cent in EV sales from August 2022," he said via an emailed response to questions.
"EVs have seen a year-to-date increase of 291.9 per cent compared with the same time last year.
"As consumers continue to embrace low emissions technologies, we are seeing growth in electric, plug-in and hybrid vehicle sales. More than one in six vehicles sold in the month of August featured low emissions technologies."
Year to date to the end of August, the BEV share of Australian new vehicle sales sat at 7.2 per cent, fractionally down from the 7.4 per cent high after June.
Year on year in raw numbers, BEVs sales are up from 14,524 to 56,922.
Dropping sales in the last couple of months for dominant electric car market leader Tesla played a key role in the cooling of the BEV market.
Its August total of 3309 sales was good enough for 12th in the market overall. Year to date its sits eighth.
The Model Y SUV's 2314 sales also placed it eighth for the month. In June the Model Y was second outright in sales and in July it was fourth.
The Model 3 sedan achieved 995 sales, which was actually up nearly 400 sales comparted to July. It continues to dominate the sedan segment, with more than double the sales of the Toyota Camry year to date.
Global general manager of vehicle valuation expert Redbook, Ross Booth, said the BEV pause was likely to be a temporary one triggered by a shortage of BEV supply rather than a lack of demand.
"I think it's a combination of lots of ICE boats arriving and not so many Teslas," he said. "Everything we have seen indicates people are still looking for EVs."
EV month/year sales by model broken out in the August 2023 VFACTS report included:
Audi e-Tron: 12/87
Audi e-Tron GT: 13/225
BMW i4: 14/130
BMW i7: 10/43
BMW iX: 47/604
BYD Atto 3: 803/8004
Cupra Born: 116/376
Genesis GV60: 14/155
GWM Ora: 90/212
Hyundai Ioniq 5: 105/631
Hyundai Ioniq 6: 46/388
Jaguar I-Pace: 0/24
Kia EV6: 243/945
Lexus RZ: 41/140
Mazda MX-30: 57/432
Mercedes-Benz EQA: 153/617
Mercedes-Benz EQB: 127/507
Mercedes-Benz EQC: 29/212
Mercedes-Benz EQE: 30/330
Mercedes-Benz EQE SUV: 11/12
Mercedes-Benz EQS: 3/27
Mercedes-Benz EQS SUV: 10/11
Mercedes-Benz EQV: 1/8
MG4: 296/296
Nissan Leaf: 62/349
Polestar 2: 225/1678
Porsche Taycan: 22/321
Renault Megane E-Tech: 1/1
Tesla Model 3: 995/13,174
Tesla Model Y: 2314/19,648
Volvo C40: 122/903