Planning a DIY electric car conversion? Read this first
In a few short years, Australians converting a classic car to electric has gone from an eccentric's folly to something bordering on popular.
Just ask the companies performing these electromods. They're booked out for months – some for up to a year – to carry out EV conversions for an increasingly-eager client base.
Covid's numerous lockdowns have focused many on classic car projects, and with no overseas travel likely, people have money to spend. Instead of rebuilding that complex petrol engine at great expense, the idea of future-proofing a classic with electric power has entered the minds of many.
Australia doesn't have a lot of EV conversion specialists – although savvy folk are sure to soon tap into this burgeoning market – but the key players have formed something called the EV Alliance.
Why? Most classic car owners considering an EV conversion are starting from a low level of understanding of what's involved. That means conversion companies are spending a fair chunk of their workdays answering calls and explaining the process, rather than performing booked work for clients.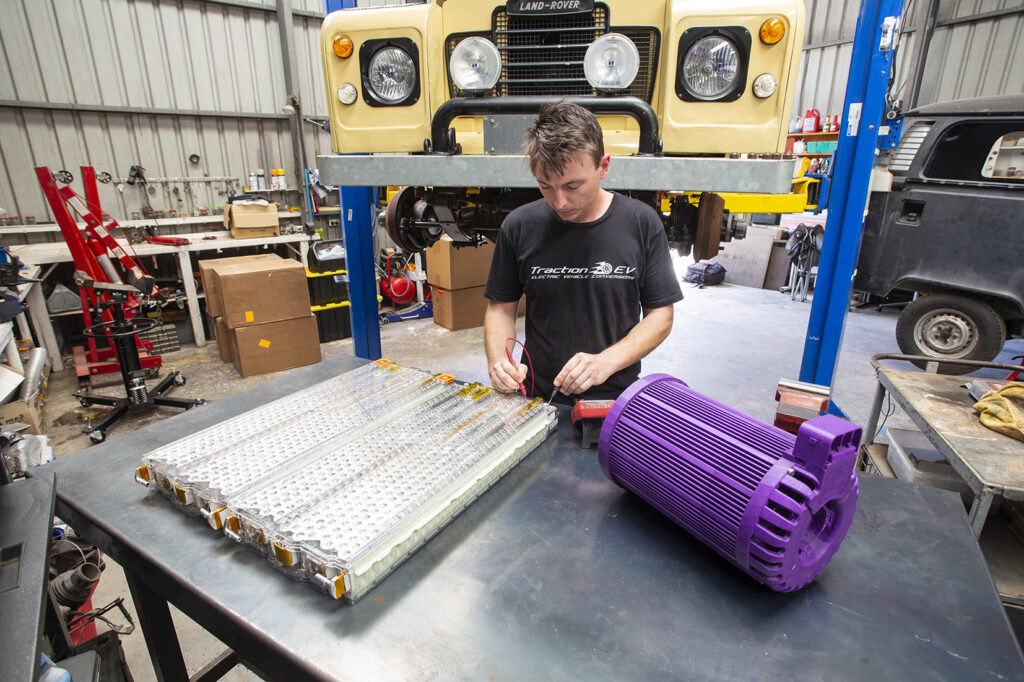 In response, the EV Alliance has produced online guides and training courses for those contemplating a conversion. In isolation they aren't cheap, but for those serious about doing it, this is the expert information that could save you from sources that aren't wholly reliable. Lots of crap on the internet, basically.
"Ours is the only course written by people who do this (electric conversions) day in, day out," says Emma Sutcliffe, director of Melbourne conversion specialist Electric Car Café.
Other members include EV Torque in Sydney, EV Classic in Byron Bay, Electric Vehicles Canberra in the ACT, and Brisbane's Traction EV, Charged Garage and Oz-DIY. International members from the US (including famed converter EV West), New Zealand, the UK and Columbia have also joined the alliance.
Its purpose is "to encourage the safe and professional conversion of fleet, classic and modern vehicles to electric drive," and "abide by strict compliance standards so they can confidently answer questions, provide components and give advice to anyone wanting to know more."
Essential training
EVCentral has had a try of the courses, and while some of it can be classed as common sense or common knowledge, there's plenty on there that could prove invaluable.
For those planning an EV conversion themselves rather than having a company do so, the 'electric vehicle high voltage safety training' ($299) online course looks money well spent. Without sounding too dramatic, it could save your life.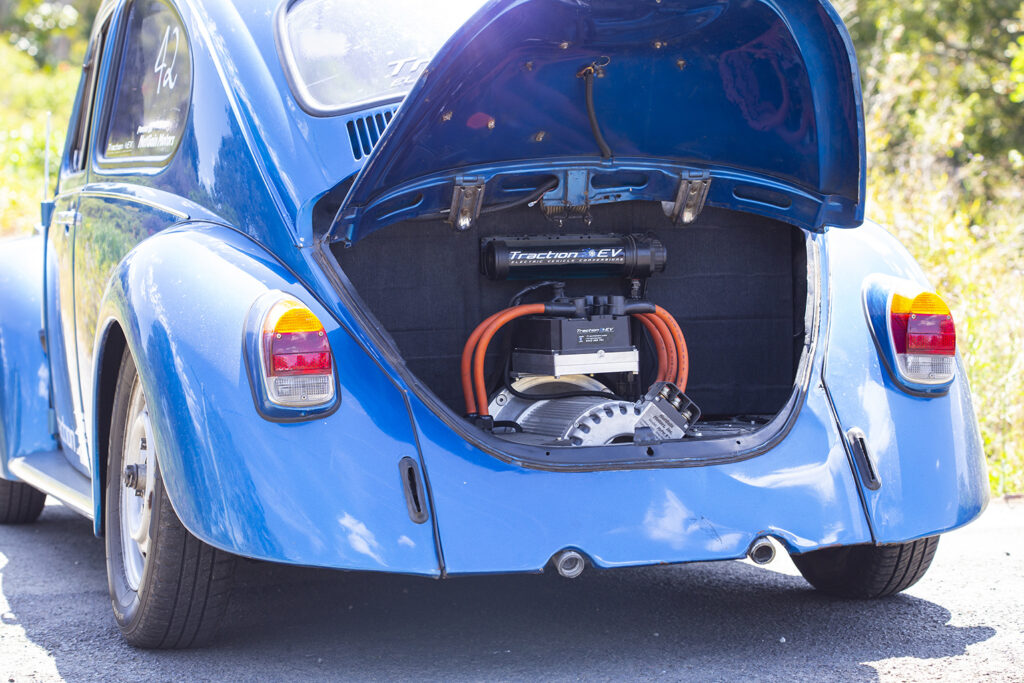 For safety reasons, you wouldn't balk at $299 for a crash helmet while riding a motorcycle or driving a race car, and be in no doubt, working with high voltage systems can damage you just as seriously as a high speed accident could.
The other course we tried was 'how to plan an EV conversion' ($199). The two courses can be bought together for $399.
The EV Alliance also hosts free monthly Zoom webinars – Charged Chat – where you can speak with a panel of experts. You hear from other people performing or considering an EV conversion, and can ask your own questions to the panel. This can be done via email to keep things really easy.
Aussie car folk are typically a hands-on bunch, and many will have been doing car work in their sheds for decades. It's a hobby. It's rewarding. You learn on the job. It beats paying heaps to a specialist when you fancy a crack at doing the work yourself.
Emma Sutcliffe acknowledges many want to and will do the EV conversion work themselves, but compels them to go in with eyes open. "The technology and principles are completely different to working on internal combustion engines," she says.
"It's highly dangerous and you run the risk of personal injury or burning your workshop down. These high voltage systems exceed 300 volts DC, so one wrong move and you're not coming back from that."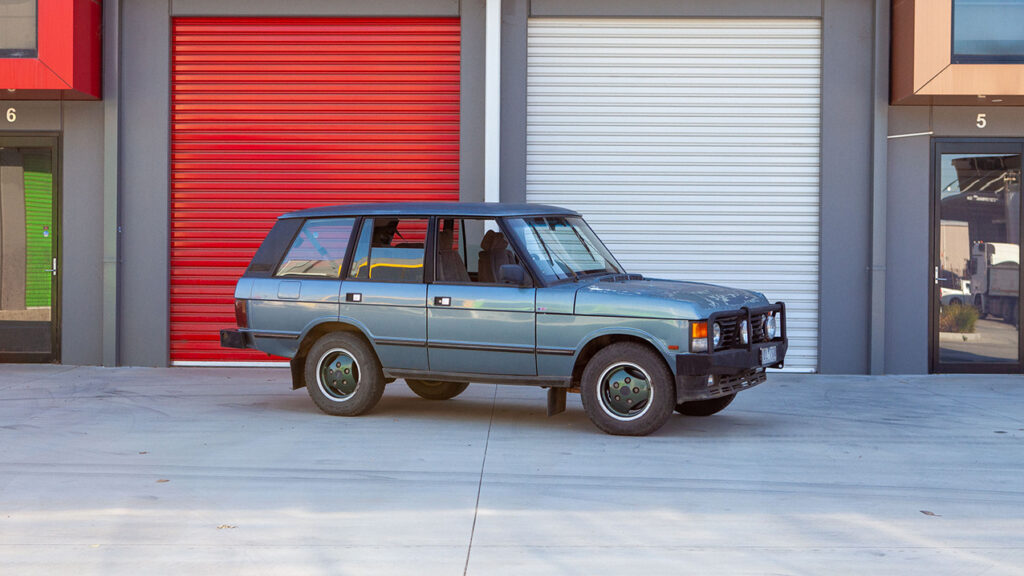 Skills required
It's clear the array of skills needed to perform an EV conversion goes way beyond a weekend mechanic's learnings.
The EV Alliance suggest required skills include structural engineering and fabrication, basic mechanics, high voltage electric work and vehicle 12V electrics. Not many can boast skills and experience across that board, so count on seeking expert guidance and help along the way.
Here's what you'll need to do. Out goes your engine, fuel system, radiator, exhaust and anything else related to internal combustion.
In their place goes one or more electric motors, a battery pack and a power controller/inverter. The latter is like a combustion engine's ECU, injectors, heads and intake manifold all in one. It also takes your throttle and brake inputs, plus DC current from the battery pack and inverts it to AC three-phase to send to the motor.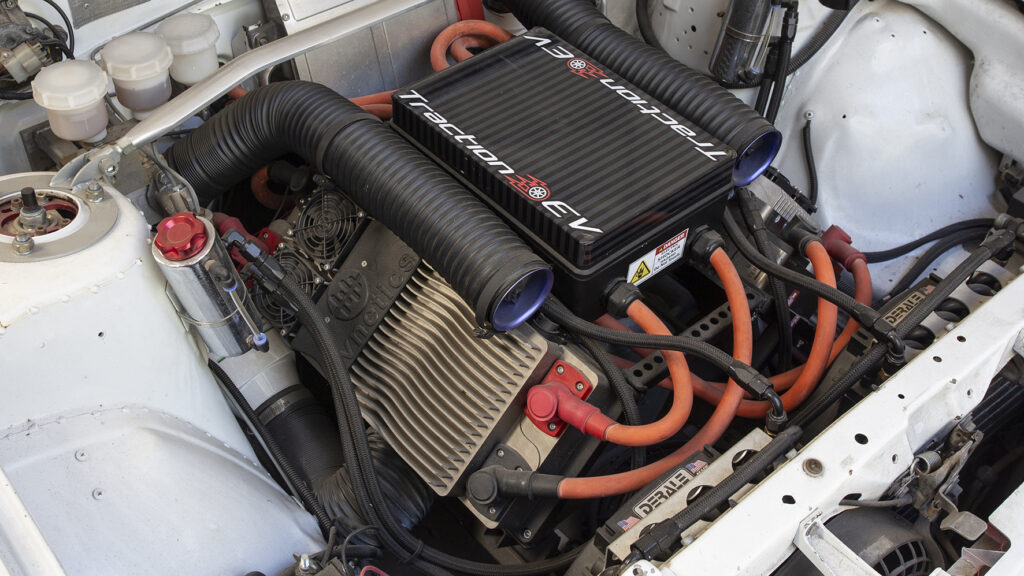 The classic's gearbox and shifter can stay if you wish, but even they can be ditched for more weight saving.
The batteries need a cooling system and to be safely and securely boxed and fitted. You also need to fit a charge point or two, while the wiring harnesses and cabling are extensive.
Those are your major points to tackle, but as with any car conversion, you can count on there being other engineering work involved.
The batteries are a significant cost. The more battery modules you want – which dictates how much range you'll get – the more your bill climbs.
New batteries are available but are expensive, so most conversions involve modules from a crashed or scrapped EV. With Australia's low uptake of EVs, there aren't many to go around and prices are high accordingly.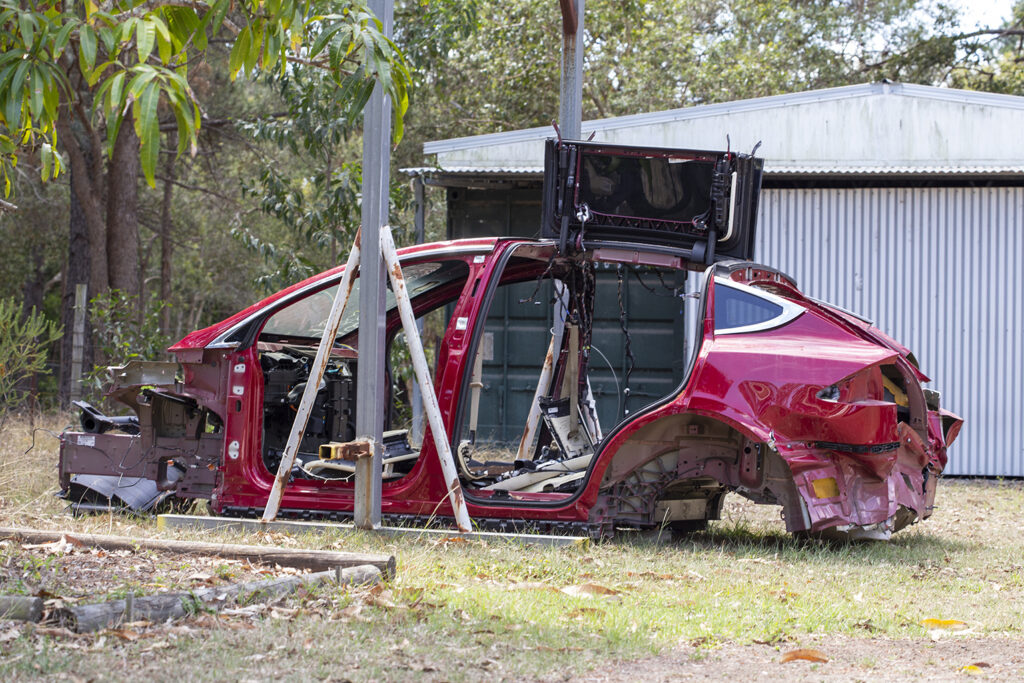 Not cheap
The EV Alliance's latest suggested pricing has your drive unit (motor and controller) between $8000 and $30,000 depending on power needs; batteries for a range between 100-300kms for $10-30,000; chargers, cabling and associated bits for $5-20,000 and an engineer's inspection and report from about $2000. Then you need to add your battery box and mounting fabrication.
You can only use public fast chargers if you give your EV conversion DC charging capability. That adds about $2500-3000 to your build cost, but getting about 200km range in 40 minutes is pretty appealing.
Most just fit an AC charge socket where you simply plug in to your home wall socket. That 200km range would be done overnight, but fitting a home wallbox (about $2000 fitted) would do the job in about three hours. You can also use public AC chargers.
A turnkey conversion at Electric Car Café costs upwards of $70,000. Traction EV can get you on the road from about $40,000, while EV-Torque's conversions are from about $48,000. There are many variables of course, and these prices are working with an already roadworthy car.
If you plan on going it alone, before starting, you must speak with a registered engineer to ensure the finished build will be completely safe and compliant. "The very first thing we do, on the first day, is speak to an engineer," says Emma Sutcliffe. "We ask how do we ensure that when we finish this build it's completely safe and compliant?"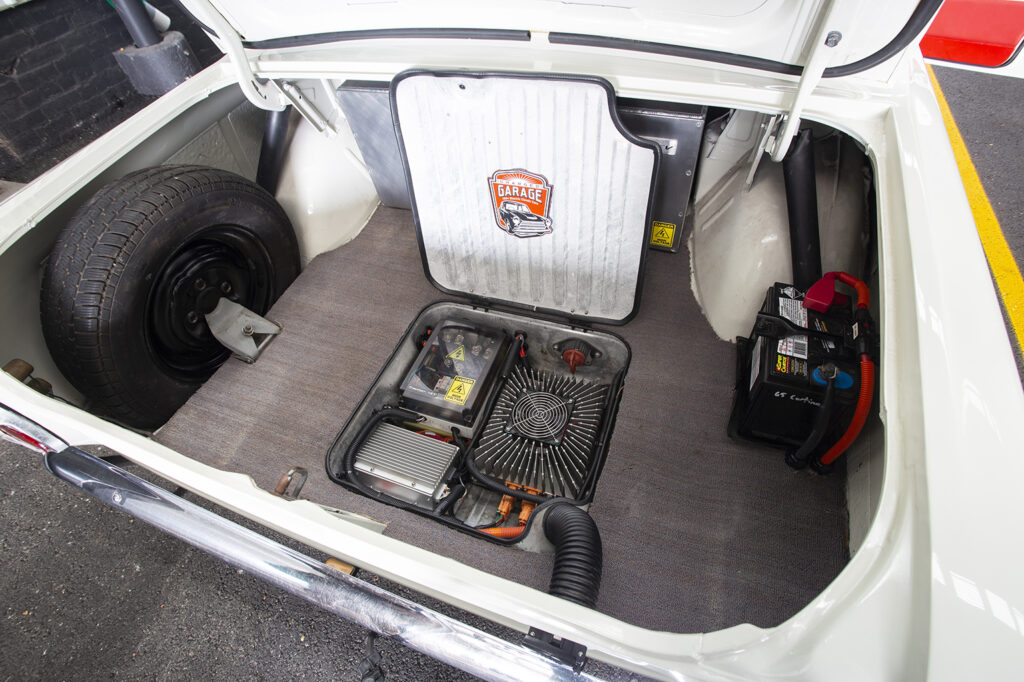 You may need to add safety features such as additional structural members, while changes to vehicle weight, performance and horsepower could exceed OEM design limits. Everything must also comply with applicable Australian Design Rules.
Nobody said it'd be easy, and watching YouTube clips where it appears an EV conversion can be done in a weekend aren't to be believed, as fun as they are.
It's best practice to begin with a roadworthy vehicle, and you must be smart choosing which car you'll convert.
Choosing your classic
Modern cars don't make good conversion projects. Anything running CANBUS electronics (cars post mid-1990s, basically) make things complex software-wise, including power steering, heating, traction and stability control. Remove the engine and ECU and all those bits get incredibly grumpy.
Anything with limited space for batteries makes life hard, while something weighing over 2000kg isn't great as the weight of the conversion may overload the vehicle design limit.
Electric Car Café's Russ Shepherd says you have to consider the car's weight, age and coolness factor. "Small cars aren't really ideal as you pull out a reasonably light engine and gearbox, add a lot of battery weight and you can end up with a compromised vehicle."
Russ says he likes converting something with a cast iron engine block: sling that away and you remove a huge chunk of weight. This means when you add hundreds of kilos of batteries you could actually end up with a lighter car.
Old LandCruisers, Land Rovers and Range Rovers are his thing. "They're cool, attractive and already have a loyal following," he says. "For resale, the buyer will think it's awesome too."
The 'cool car' bit is integral to your choice. The conversion costs involved mean there's little point converting a Hyundai Excel.
"We're currently doing a DeLorean, and have converted an FJ40 LandCruiser and Range Rover Vogue," says Russ. "These would have turned plenty of heads anyway, but they turn everyone's head once they're electric."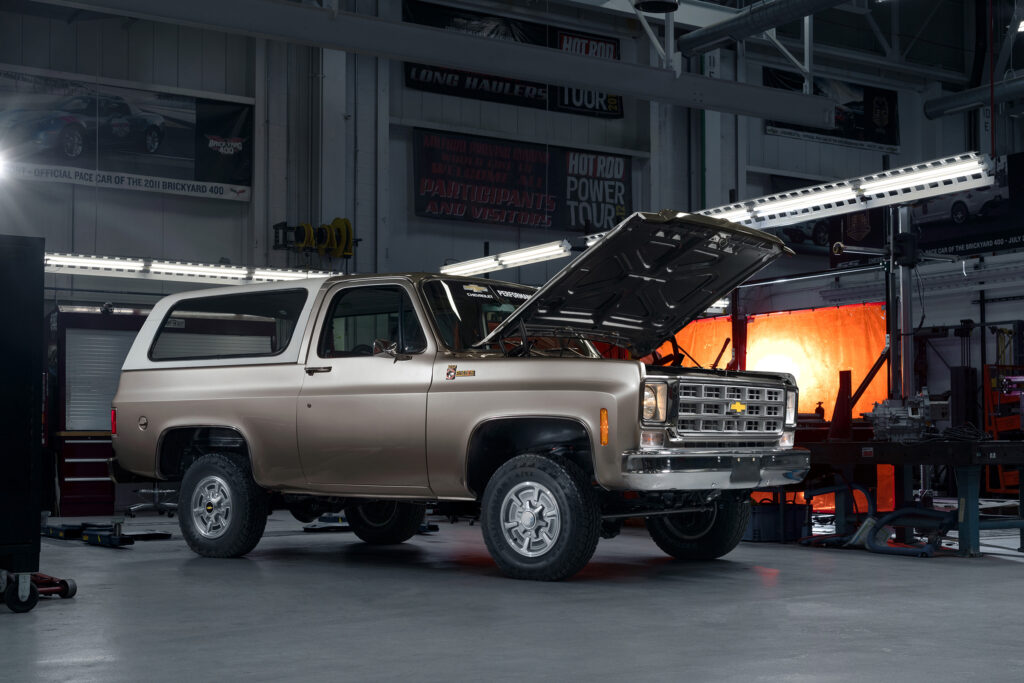 Electric Car Cafe are currently converting an MG B, showing smaller stuff is possible, while Brisbane's Traction EV has worked on VW Beetles, a Mazda MX-5, 1965 Ford Cortina and a 1987 Nissan R31 Skyline. For commonly converted cars like the VW Beetle, off-the-shelf conversion kits help make life a lot easier.
Air-cooled VWs are pretty ideal for electric conversions due to their simplicity, lightweight and most having no engine mounts.
James Pauly from Traction EV explained the work on his 1971 Super Beetle: "It still has its factory transaxle and four-speed manual gearbox. The flywheel and clutch are fitted to the electric motor – an 88kW NetGain HyPer 9 – which is then bolted onto the transaxle as it was an engine. It's super simple."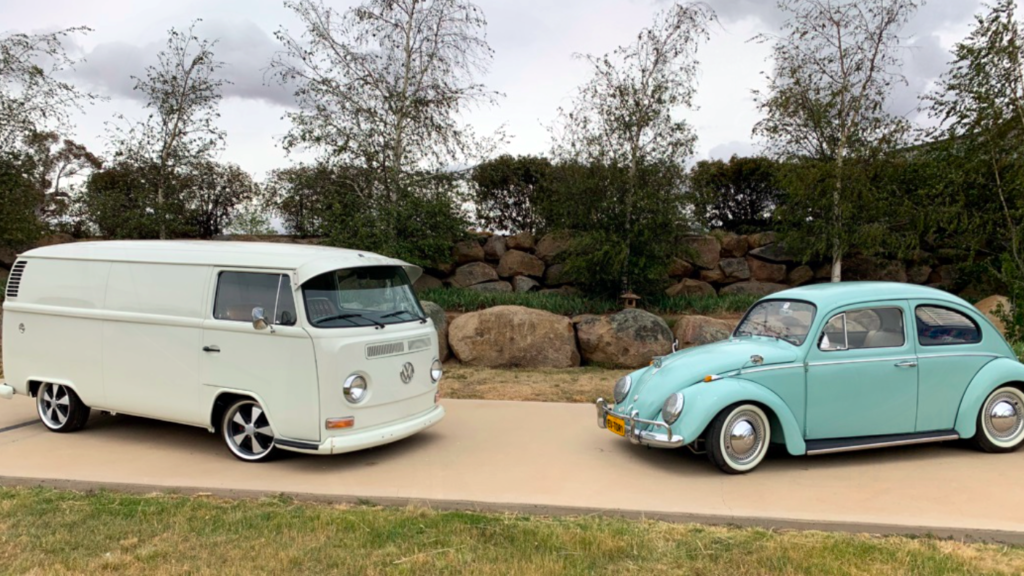 As for the EV Alliance, Emma Sutcliffe says that due to the high voltage involved, they "do not recommend people convert their own vehicle," but accepts people will. "We know that people are doing it anyway so we wanted to set some guidelines, and give them the information they're going to need to do it safely."
It's a free country, but we'd suggest the bare minimum for those considering a conversion is to complete the EV Alliance's safety course. Learning from your mistakes with high voltage is no laughing matter.
Part One of its conversion course is also available now, while two other parts are coming through the year to show the steps needed to get your classic car electric powered.
To those having a crack, best of luck. We'd love to see your results.
​