EVs are fast turning into the main game in the car world
You get the impression we're at a tipping point with EVs.
Whereas five or 10 years ago car makers churned out electric concepts then promptly went back to building a better version of the same old ICE vehicles, these days the action is more in the land of reality.
Every single brand is either currently building an EV or developing one – usually many more thna one. It's no longer a matter of "if" but "when".
And increasingly manufacturers are realising there are serious gains to be had.
Ford is struggling to keep up with demand for its Mustang Mach-E and Porsche has had to expand production of its Taycan to keep up with demand.
Consumers are increasingly impressed by the EV offerings and are voting with their bank accounts.
And car makers are getting swift financial feedback that EVs can be very good for business.
Little wonder car makers are increasingly shifting their R&D attention to the electric side of the workshop rather than the traditional greasy side.
Many brands have put end dates on the internal combustion engine, while others are slowing or stopping development of petrol and diesel to instead focus on electric vehicles. GM says it will only do EVs from 2035 for its passenger cars, while luxury arm Cadillac has a shorter term goal to go all EV.
Ford continues to boost its EV investments and recently confirmed the Ranger would soon go EV, hot on the heels of the F-150 Lightning. And Volkswagen is pushing hard on EVs, even working on an electric Kombi. Volvo is aiming for 2030 for all electric. Even Jaguar is going all EV by 2025 (although that's largely to reposition the struggling brand).
All of which makes sense.
Part of Tesla's success to date is that is hasn't had to worry about protecting an existing business. As a nimble disruptor it's been able to rewrite rules, in turn dragging others along for the ride.
Many established brands have been protecting the billions they've invested in development and manufacturing of petrol and diesel engines, which is understandable. Car makers are about making money and if they've invested heavily in one tech, they're naturally reluctant to supersede it before it's paid back.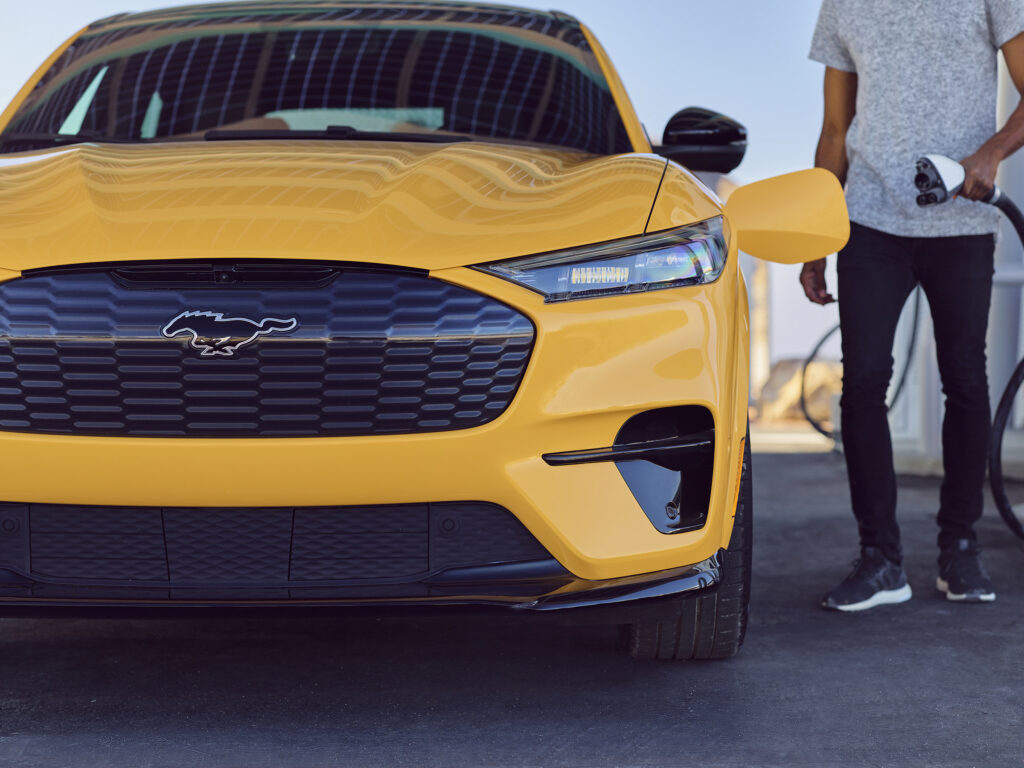 But many also seem to be awakening to the shift, realising they can't treat EVs as a side show. They need to be the main game.
No doubt car makers are looking at other industries for guidance – or case studies. The internet is a good place to start. Many legacy media companies that protected their traditional businesses models failed or shed market share.
Inevitably it was various pure-plays – the ones that didn't have to worry about an existing revenue stream or business model – which snuck up and carved themselves a niche. Or, in many instances, took a massive slice of a pie that was cut many more ways.
Granted, the car industry is very different to media – the capital investments are significantly larger for a start – but there are synergies in the structural upheaval that has hit both in recent years.
And the smart brands are the ones that realise they need to be all-in to make it work.
Increasingly, there's not a whole lot of sitting on the fence with electrification.
EVs are fast becoming the main game, overseas at least.
And, yes, Australia will catch up. One day…