Quark-ing hell! Innovative e-motor for Koenigsegg Gemera revealed
Has a little-known Swedish supercar maker really come up with a better electric motor? The Koenigsegg Quark is an amazingly compact and very light e-motor, yet its peak power and torque outputs are 250kW and 600Nm.
Koenigsegg, based in the south of Sweden and founded in 1994, says the Quark weighs less than 30kg and occupies a volume of only eight litres. It will appear in the company's first-ever four-seat car, the Gemera plug-in hybrid, due out later this year.
So how does the Quark squeeze so much power from such a tiny package? The answer is intriguing. Koenigsegg engineers came up with a design that's a mixture of the two basic types of electric motor used in EVs, radial flux and axial flux. They call the Quark a "raxial" flux motor.
READ MORE: Mercedes-Benz AMG's EV strategy revealed: from axial flux motors to '63' pace
READ MORE: 10 EVs by 2025, axial flux motors and fresh tech for Renault
FAQ: Are all electric motors the same?
FAQ: Do car makers produce their own electric motors?
FAQ: Do electric motors in EVs wear out?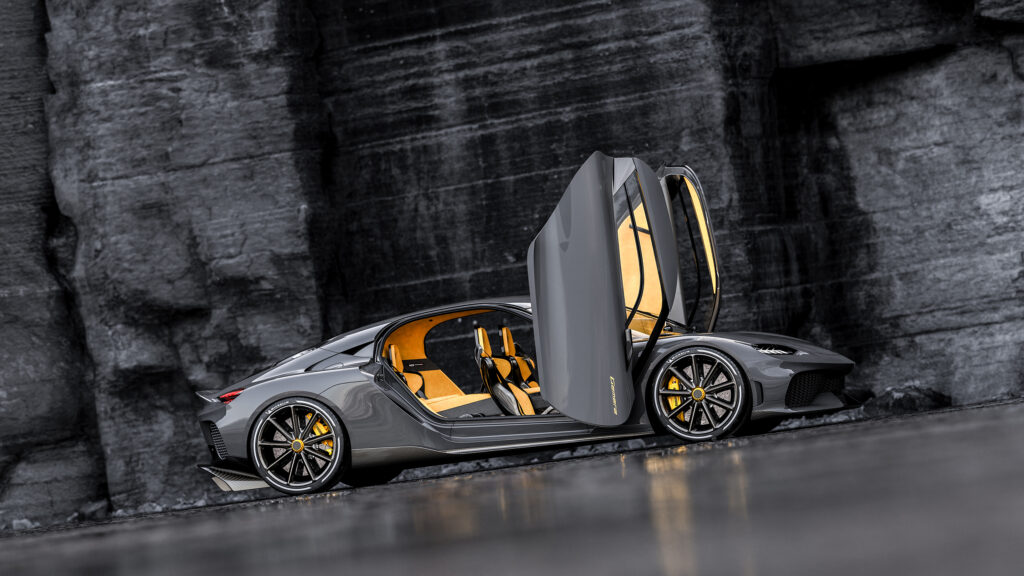 High-power and high revving radial flux motors are used in the vast majority of EVs on sale today. Strong torque at lower revs is the trademark of the rarely seen axial flux motor. The only one EV Central knows of that's currently in production is in the Ferrari SF90 Stradale. But the British company that made it, Yasa, was recently bought by Mercedes-Benz, which plans to use axial flux motors in future high-performance models. Renault is also planning to use axial flux motors for some of its upcoming EVs.
The big difference between the two types of motor is where their magnetism-generating coils are located. In a radial flux motor they're around the outside circumference of the rotor, while in a axial flux motor they're at the ends.
This dictates the distinctive shape of each type. Radial flux motors are typically small diameter and long, like a sausage roll. Axial flux motors are usually large diameter and shorter end to end, so are more like a burger.
Koenigsegg isn't revealing the inner workings of the Quark. It's a liquid-cooled motor, so its casing conceals any hint of how its stator coils are arranged. However, the Quark's relatively low maximum revs – only 9000rpm, compared to the 10,000 to 20,000 commonly seen in radial flux motors – point to it being more reliant on axial flux.
There's a 20-second limit to the Quark's peak outputs. Its nominal or continuous power and torque numbers are 125kW and 250Nm… not bad.
For the rear axle of the Gemera, Koenigsegg combines two Quark motors with its recently revealed six-phase inverter. Inverters convert the DC current stored in a battery pack into the AC current needed to power an electric motor.
The boxy inverter, too, has a name: David. It isn't as innovative as the Quark. Mercedes-Benz uses a six-phase inverter to power the six-phase motor in the rear axle of the EQS luxury EV. It'll be used in other models built on the same platform, including the EQE sedan.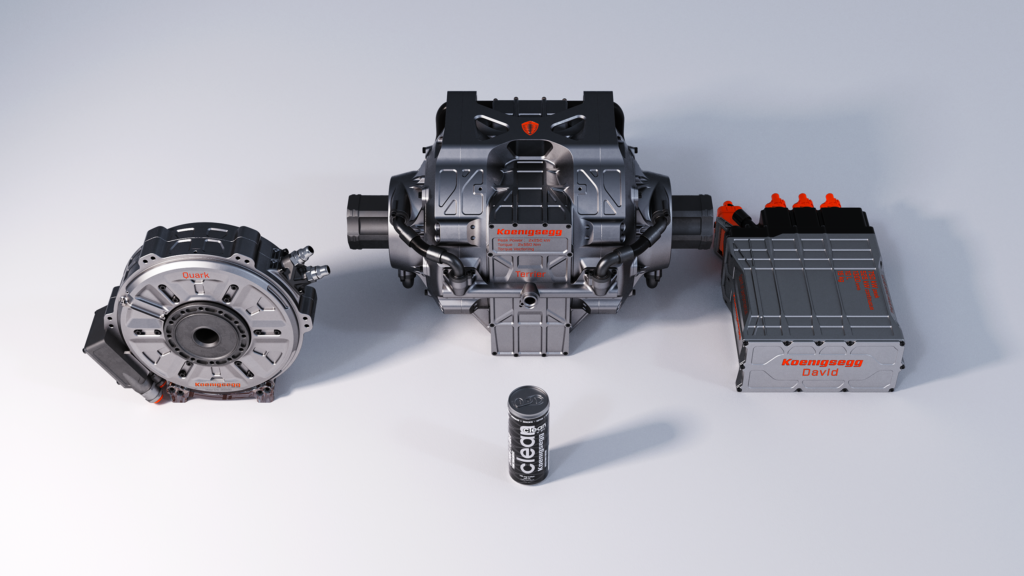 What Koenigsegg does with David that's a bit special is to use its six-phase output to power two three-phase Quark motors. This combination, along with two compact planetary gears to step down each motor's output revs to suitable wheel driveshaft speeds, creates a complete axle drive assembly with built-in torque-vectoring capability.
With a total volume of only 40 litres and weighing in at just 88kg, including driveshaft attachment hardware, Koenigsegg's new electric drive unit is small and energetic. So they've called it Terrier.
Quark plus David equals Terrier is a weird-sounding equation, but the tech behind the naff names is actually rather impressive. Koenigsegg proudly claims it's the most power- and torque-dense drive unit with torque-vectoring ever developed for an EV.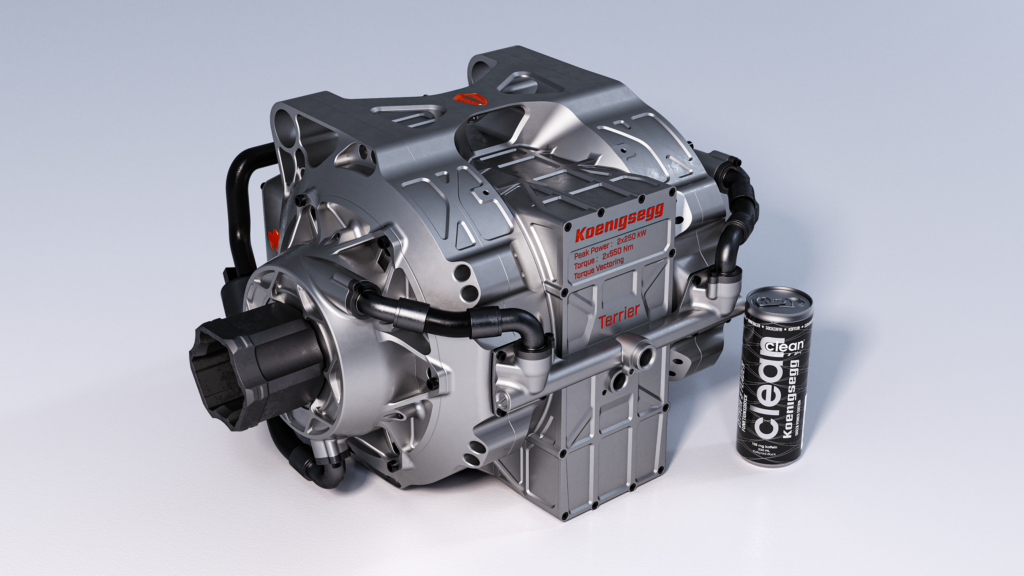 And the Quark's characteristics make it suitable for applications that aren't earthbound. Koenigsegg says it's natural for aircraft, especially those with vertical take-off and landing capability, and boats, too.