Seres 3: Why this Chinese SUV is the worst EV I've driven
What's the worst car you've driven? As a motoring writer, this is the question we're most asked after what's the best you've driven.
I've a few worst nominees on the combustion front – the Tata Xenon ute, Honda City sedan and Chrysler Crossfire spring to mind – but I've now got a sole champion on the EV front.
The Seres 3 SUV.
No, I'd not heard of one either. But its keys were handed to me by Europcar France as my holiday EV rental, in lieu of the Hyundai Kona Electric I'd ordered.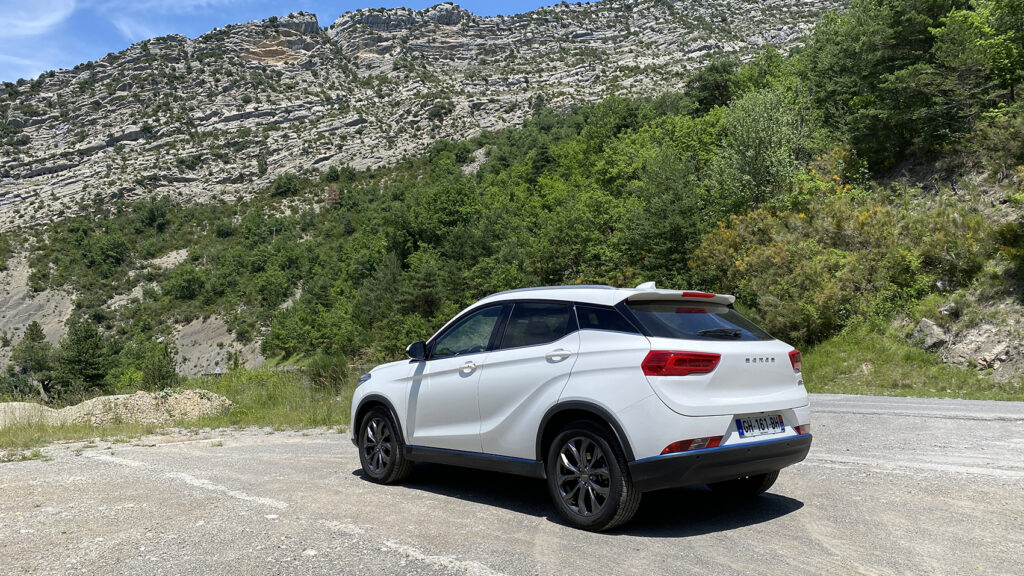 You can read how touring the South of France in a Seres 3 almost cost me my marriage here, but that was mainly due to France's EV public chargers going on strike as regularly as its workforce.
Beyond that, it was the Seres 3's poor drive experience, unresolved technology features, its failure to accept DC charge without explanation and bunny hop-inducing regeneration that has landed it top on my Wall of Shame.
Really drawing my ire was the classic tactic employed by many budget brands, which I'll best compare to rolling a dog shit in glitter.
Our Seres 3 Luxury grade wasn't short on standard inclusions – heated and power faux leather seats included. If you furnish a car with fancy materials, features and tech so it looks the goods on the website and in the showroom, many gullible folk are blinded by the glitter and sign on the dotted line without even test driving.
But beneath the shine, I'm afraid, remains excrement.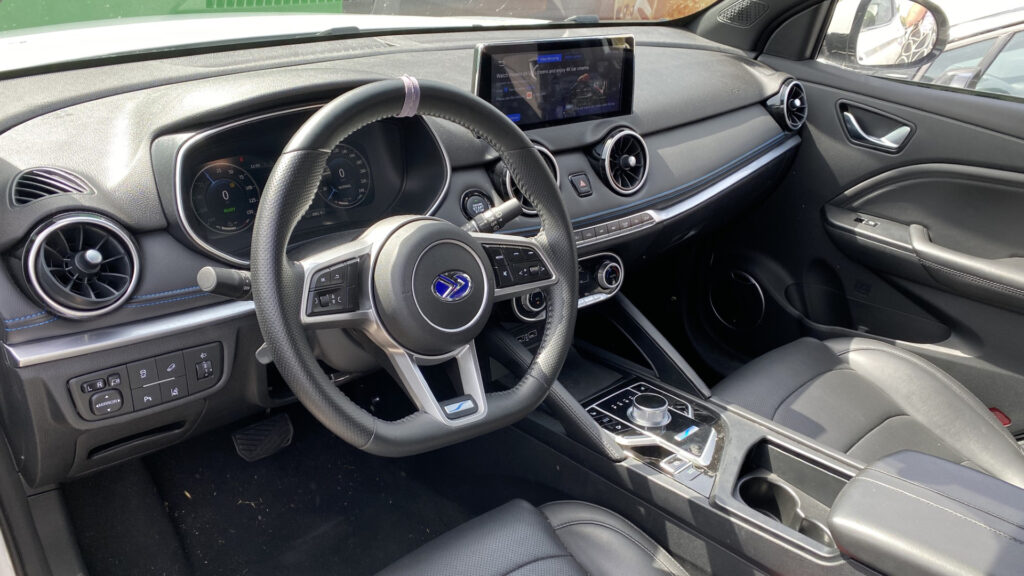 What is a Seres 3 EV?
It's a Hyundai Kona-sized small SUV with a 120kW/300Nm single electric motor up front, 52kWh (useable) battery, 18kWh/100km energy use and a claimed 329km range (WLTP).
Maximum DC charging is 56kW and maximum AC is 6.6kW, with 10-80% charge expected in 45 minutes and 9 hours respectively.
Credit where it's due, there's a seven-year/150,000km warranty. But if the brand survives in France for that amount of time is another matter.
Seres is a subsidiary of Chinese auto giant Dongfeng, and the Seres 3 has sold in China as the Fengon E3 since 2019. It appears the model sells, or has sold, in France, Germany, Italy, Netherlands, Spain and Israel.
Seres' global website says the company was founded in 2016 in Silicon Valley and launched its first car in China in 2018. There's mention of Tesla co-founder Martin Eberhard serving as strategic adviser for a few months in 2017 (when it was called SF Motors), but other information is scant.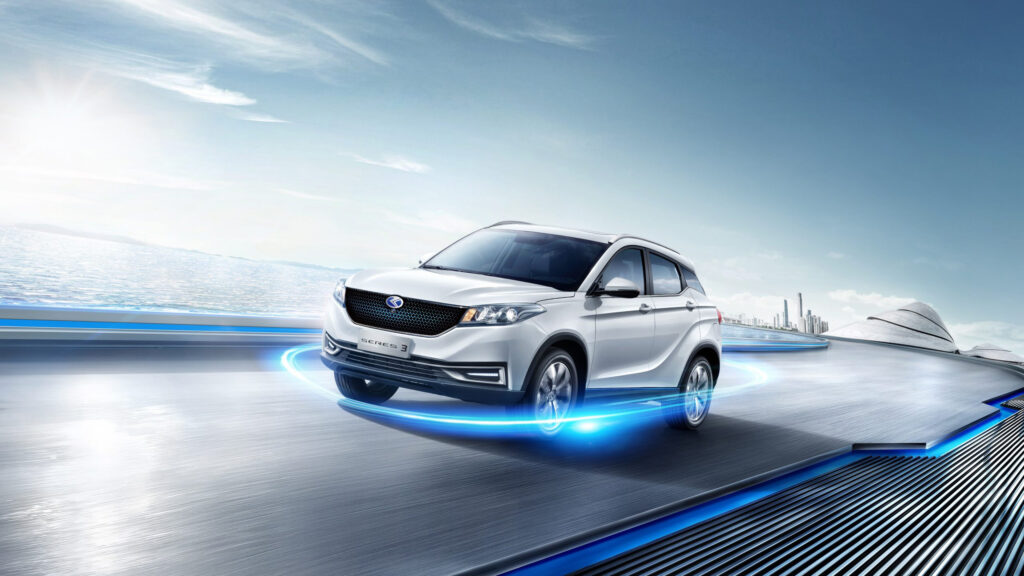 Seres has 37 distributors/dealers in France – which seems strange as in a week of driving there I never saw another Seres 3, or the larger Seres 5 medium SUV.
A Seres 3 Comfort costs €33,990 ($57,800), and our Seres 3 Luxury €36,990 ($63,000). An EV costing under €47,000 ($80,000) in France benefits from a €5000 ($8500) government rebate.
For reference, a Hyundai Kona Electric with 39kWh battery costs €35,100 ($59,600) in France, or €39,900 ($68,000) with long range 64kWh battery. An MG4 with 51kWh battery, meanwhile, undercuts the Seres 3 with its entry-level costing €29,990 ($51,000).
Ergo, the Seres 3 price shocks me next to these rivals. I expected such an unknown brand to significantly undercut longer established marques.
Seems French buyers agree. On France's main car classifieds website there are 80 Seres 3s for sale, many with delivery mileage and costing less than list price.
What makes it so very bad?
Let's start with the broken promises. On Dongfeng's website it says that with the Seres 3 you can: "Act your glorious youth," and "Run with the dream with fearless."
Right. I've no idea what this means, but I'm convinced the Seres 3 provided me with neither.
The car has no crash rating and only two airbags in the base model, in an era where half a dozen or more are the norm and very much expected for a family SUV.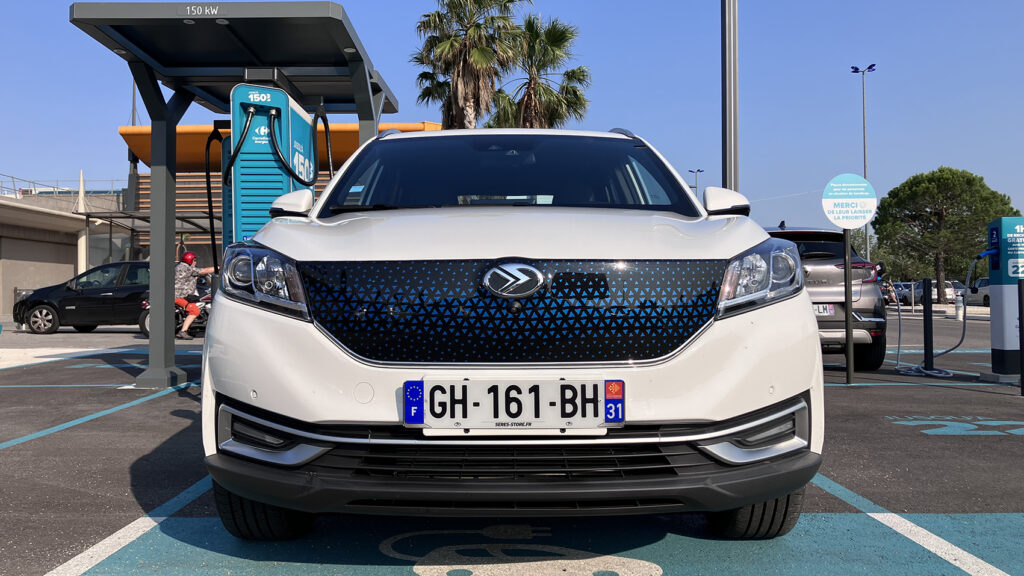 There's lane keep assist and forward collision warning in our Luxury version, but no auto emergency braking or blind spot monitor.
I've got two young kids, so I'd absolutely never consider handing money over for a car with such a lax attitude to modern safety.
The car's reversing camera is next to useless in the sunshine (summer in France, there's lots of it), and while it's fitted with 360-degree vision, the screen quality is poor.
It's the glitter curse again. Seres has added luxuries such as three-stage heating for the electric front seats, a digital dash, wireless phone charge pad (that charges glacially), electric panoramic roof and navigation.
But drop the expense of those, fit a really good quality screen, Apple CarPlay/Android Auto and competitive safety equipment and it would be money far better spent.
Design-wise, the cabin – like the Seres 3's exterior – isn't half bad. The style's clean and it all feels pretty well put together. But cracks soon show.
The pop-up rotary gear shifter's illumination means you can't see what gear you're in when it's daylight. The electric windows front and back work intermittently, the door jambs are filled with 1970s sofa-like padding, and our windows had a weird mouldy residue inside them.
The electric park brake won't auto release, Bluetooth proved a terrible disaster, and put your phone on the centre console and its open sides means it flies out around a corner.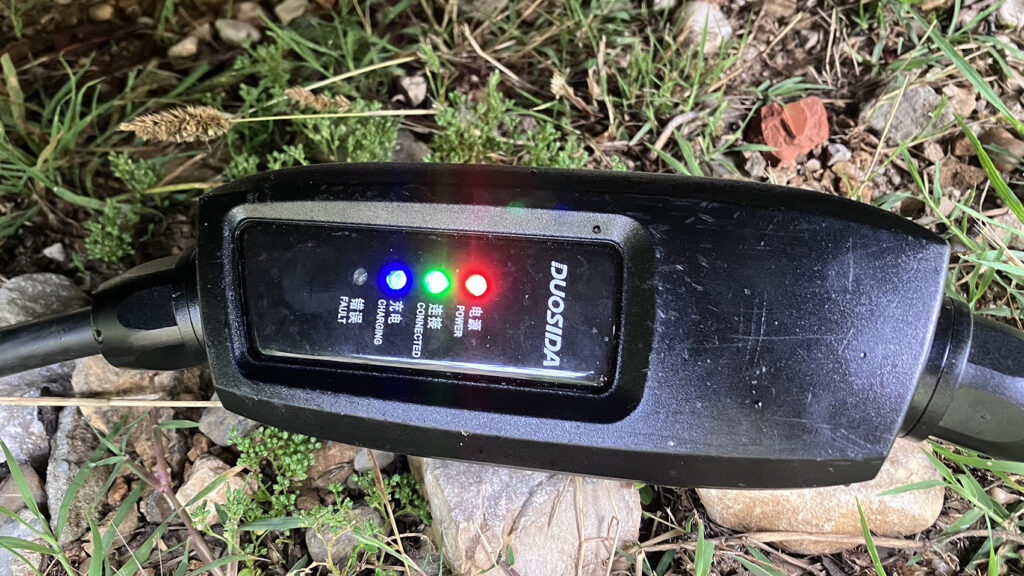 A real safety concern is the rotary gear shifter itself. Turn it too quickly and instead of hesitating to find the gear, it just gives you no gear at all. Try doing a quick three-point-turn and you're left in neutral limbo, despite R for Reverse or D for Drive being illuminated.
Headlights are not-great halogens, and the air conditioning? It's either Arctic blizzard or nothing at all. The calibration's terrible.
The steering wheel adjusts only for height, door plastics are incredibly cheap, the parcel shelf's cardboard-like, yet the tailgate's so heavy it's as if it's made of cast iron.
Driving joy goes missing
It's not all bad news. The Seres 3 has some genuinely good points.
For an EV the boot space is reasonable even with a space saver spare under the floor, although there's no frunk storage.
Rear seat space and comfort is also very good for a small SUV, and while the energy use was heavy on the highway and certainly when we took to the hills, around town it returned a frugal 15.4kWh per 100km. Oh, and I like the air vent design.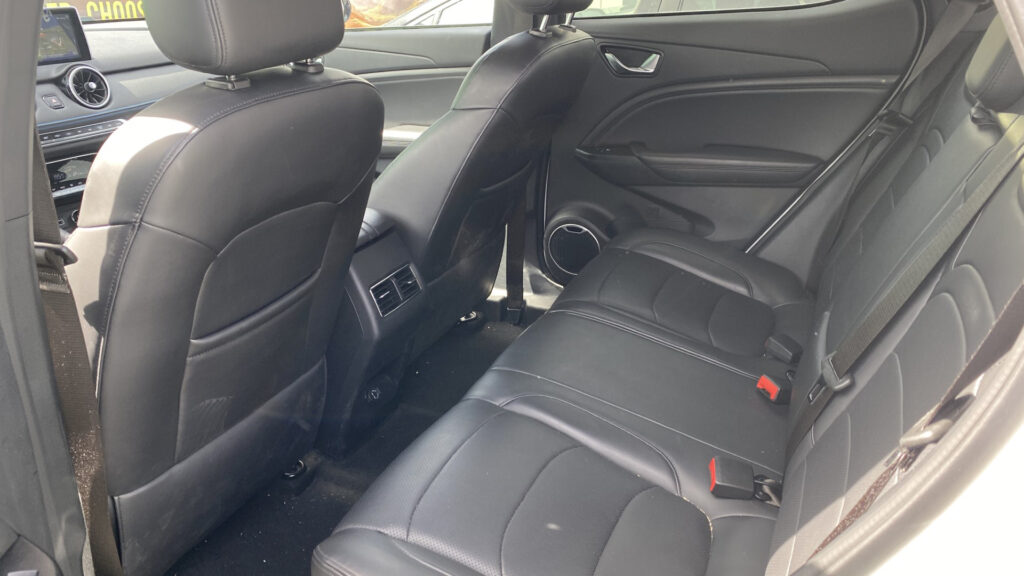 But the drive was always hateful. Its Chao Yang tyres are very noisy at speed or on poor surfaces, and are soon chirping if you dare carry a bit of speed into corners.
Which you really shouldn't, especially after a bit of rain. Steering feels artificial and just plain weird, there's marked body lean and the suspension goes all split-personality when you least want it to.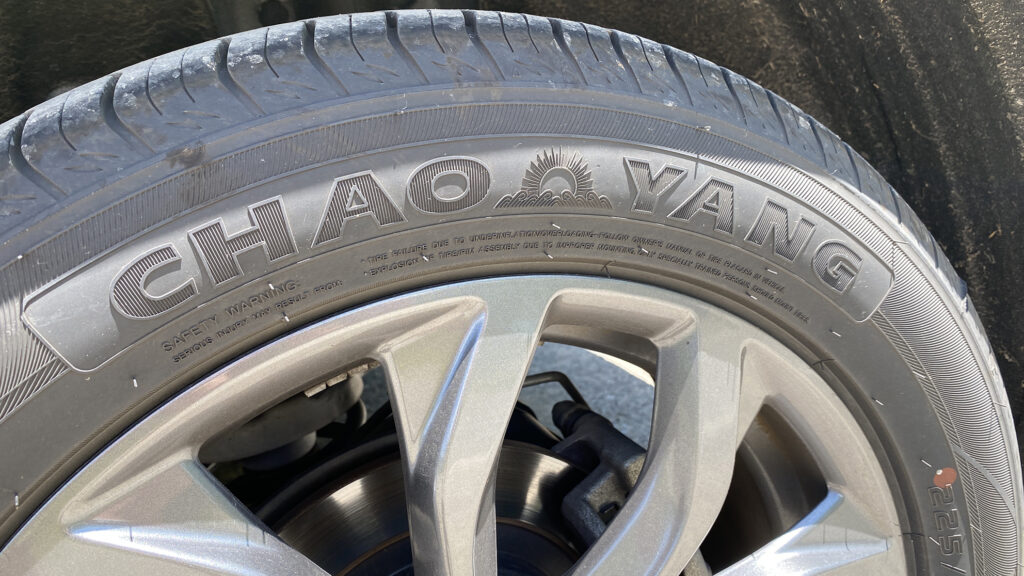 On a smooth bit of road it's actually well settled, but it becomes a pogoing bounce fest on poorer surfaces. One minute it feels firm, next you're playing SUV Buckaroo as soon as you hit any sort of bump. It's simply never very comfortable or trust-bringing.
The engine response delay is quite alarming from standstill, and I've no idea where that 120kW/300Nm is lurking. Even in Sport mode it remained gutless and incredibly tardy. Not what we've come to expect from typically zesty EVs.
There are no paddles to shift through the three levels of regen, you must struggle through screen menus instead. If you select maximum regen, it goes into bunny hop mode. Regen comes in waves, eradicating any possible smoothness to the drive.
After a hot day driving through the mountains, the Seres 3 decided to stop accepting DC charge. Charge stations said there was a "Problem with Vehicle," but the car itself didn't report this. It merely suggested it was charging while adding no power or range. The charging station still happily took my money.
We finally got it to accept AC charge – while telling us its charging port had a lock failure – and then went all profound by stating: "AC Charging is Being". It may well be, but I'd prefer fast DC charging, thanks.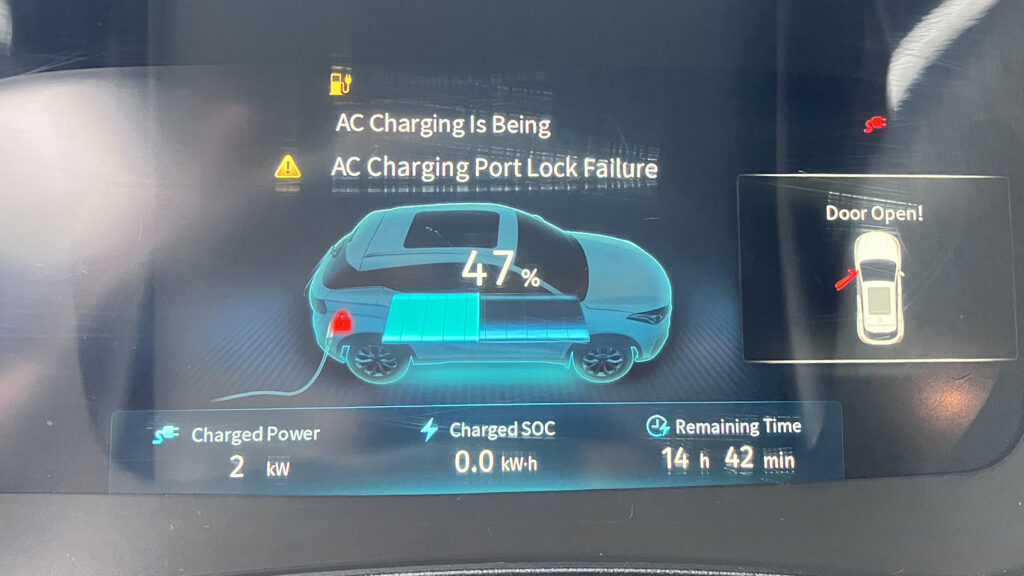 Careful what you wish for
All these startup/pop-up electric car companies may look new and exciting, and often offer high specification and a more budget-orientated price.
But legacy car brands have stayed in business for myriad reasons – bringing cars to market that are fit and ready for human consumption being an important requirement.
That's where this Seres 3 lets itself down.
It feels awfully like an unfinished work-in-progress rather than something you'd hand over $50,000 for. A Hyundai Kona Electric, Kia Niro Electric or MG4 may not be perfect, but for similar money they're significantly more complete, trustworthy offerings.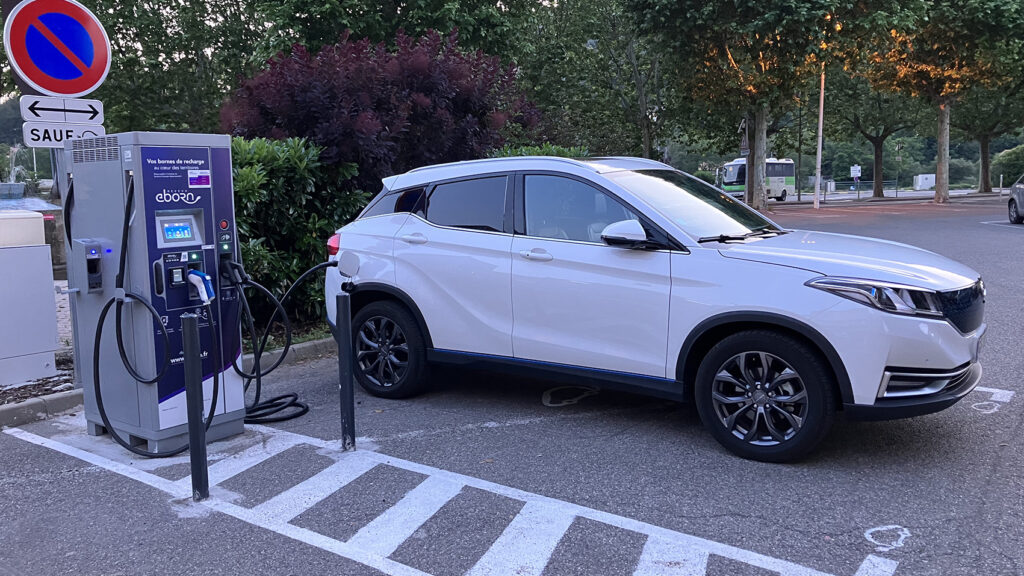 If this Seres 3 was the $30,000 EV many are crying out for, I'd be happier accepting its sins. But if you're playing the $50,000 game, with an unknown brand, you must better the established players or you'll be left floundering.
We motoring writers very rarely get to test poor new cars these days. But the Seres 3 is a stinker with borderline safety, unresolved tech and charging, and a deeply unsatisfying drive experience.
With it being sold in numerous European markets I hope the brand ups its game significantly and quickly. It's impossible to see it survive otherwise.