New Toyota Prado revealed; one step closer to becoming an electric vehicle
Toyota has revealed its all-new Prado four-wheel drive that will arrive in Aussie dealerships in 2024 – and it's one step closer to being powered by electricity.
The all-new Prado 250-Series boasts a bold new look that delves into the history of the legendary LandCruiser by borrowing some retro design cues from the likes of the iconic FJ40, 60-Series and much-loved 80-Series LandCruisers.
Square edges, a bold stance, contrasting roof colours and the Toyota name plastered across the grille reinforce the emphasis on design – and even tease some Land Rover themes.
Inside, there are dual screens stretching across the dash and a more rugged but functional layout.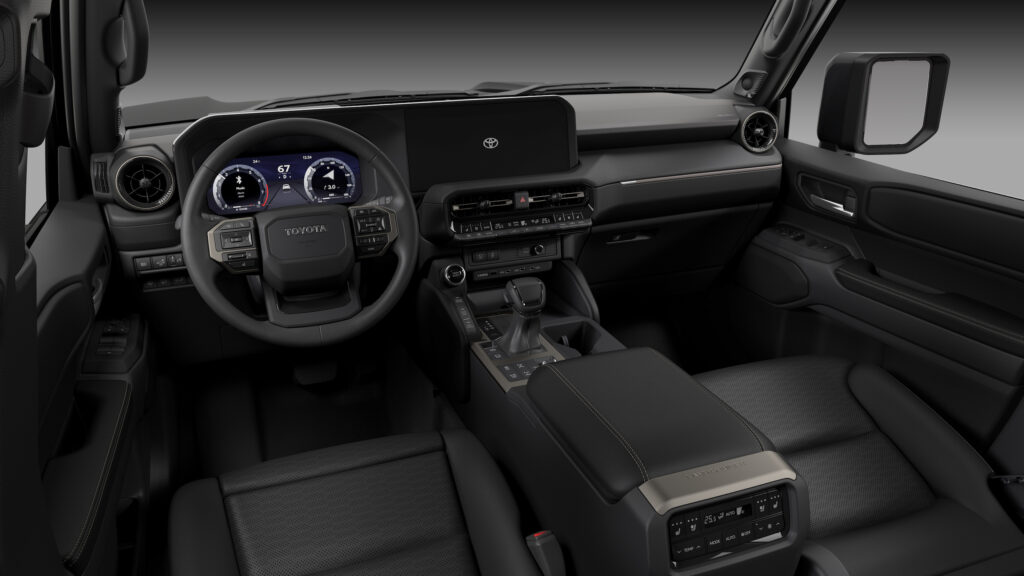 But it's beneath the skin where things get interesting for the new Prado.
For the first time it shares its core architecture with the larger LandCruiser 300-Series.
READ MORE: Hydrogen fuel cell 'suitable technology' for LandCruiser
READ MORE: Toyota LandCruiser 300-Series: Diesel now, but electrification coming
READ MORE: Electromod 40-Series Toyota LandCruiser goes wild
That not only means a traditional ladder frame construction still considered the favoured design for a true off-roader, but also the largest body ever for Toyota's family 4WD.
The new Prado even shares the same wheelbase as the big LandCruiser, allowing for a big body on top – and plenty of space underneath.
That space will initially be used for fuel tanks and other mechanical components; the new Prado will be sold here with the same 2.8-litre four-cylinder engine also used in the Fortuner, Hilux and outgoing Prado. The engine will get a 48V electrical assistance system – Toyota goes out of its way not to refer to it as a mild hybrid setup – that is claimed to reduce suburban fuel use by around 10 percent.
However, the new Prado is also geared for a shift to electrification.
Remember, Toyota has promised all its core models will be electrified – either hybrid, full battery electric or fuel cell EV – by 2030.
That includes off-roaders such as the Prado and LandCruiser – and Toyota has already committed to offering its iconic LandCruiser 70-Series as a BEV.
READ MORE: Toyota's LandCruiser 70-Series to go electric
READ MORE: EV ute overload: The electric pickups coming soon
READ MORE: EV/hybrid LandCruisers and Hiluxes could be years away
READ MORE: Modular fuel cell could provide electricity to LandCruiser and Hilux
Overseas, the Prado is being offered with a hybrid system. The 243kW/630Nm 2.4-litre turbocharged petrol-electric system will initially only be offered in China and North America.
That engine is also available in the more luxurious version of the Prado known as the Lexus GX, so it's a longer term potential to be made available here in the Prado.
But it's expected to be just the start of an ambitious electrification program that has hydrogen as one of its core components.
In June Toyota updated its "Sustainability Data Book" which outlines the company's efforts to reduce emissions and improve its environmental footprint.
Following on from the introduction of the Mirai FCEV, the Japanese manufacturing giant reinforced its desire to introduce more hydrogen-powered vehicles.
Toyota says it "will promote the development of electric vehicles, as well as hydrogen fuel and hydrogen engine-powered vehicles, carbon neutral fuels, etc".
Crucially, the extensive document outlines that "application of a fuel cell system based on the FCEV Mirai for passenger cars to heavy-duty vehicles is being considered".
Those heavy-duty vehicles would include the Prado and LandCruiser, two vehicles that would benefit from the short filling times and longer range that hydrogen tanks can provide.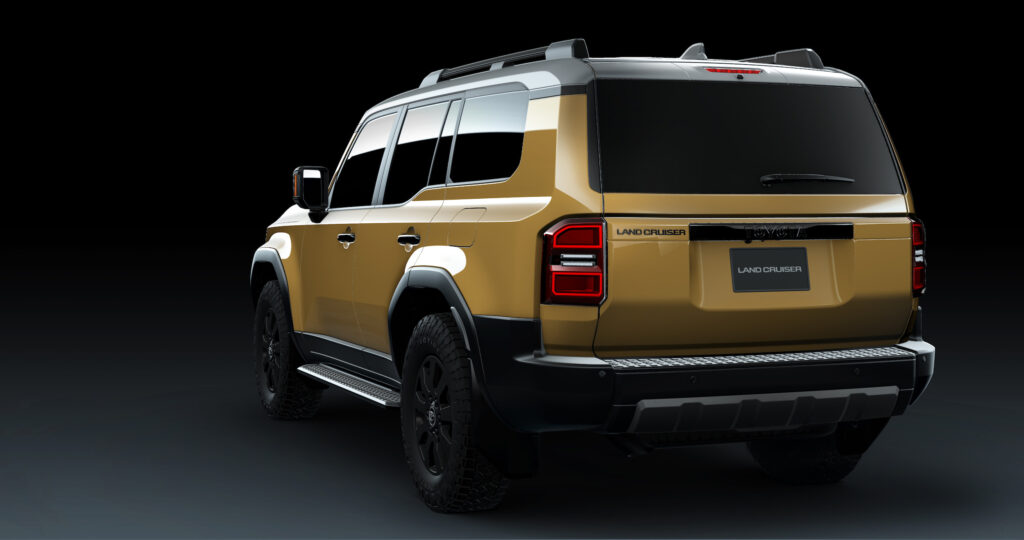 And rather than the low volume Mirai – which is more of a proof-of-concept machine rather than a car that will lead to great sales heights – Toyota says it will "aim to mass produce medium- to heavy-duty trucks and other commercial vehicles that can take advantage of shorter filling times and lighter weights compared to BEVs".
Of course, Toyota would also be seriously considering battery electric applications for the LandCruiser and Prado too.
The company recently unveiled plans to manufacture two new lithium-ion battery packs, one of which will lead to driving ranges of up to 1000km.
And it continues to forge ahead on next-generation solid-state batteries, which replace a liquid electrolyte with a solid to improve energy density and do without the need for external temperature management systems.
All of which plays perfectly for highly capable off-road vehicles such as the Prado and LandCruiser.
Having the two sharing the same architecture also means any work done for one of those models should be able to be utilised by the other.
No doubt there will be some concerned about so much high voltage electricity zooming around a car designed to take on water crossings, mud, sand, snow and rocks.
But all the early indicators are that electrification will improve the capabilities of off-road vehicles.
Regulating traction control systems is far easier with an electric motor than it is with diesel or petrol engines.
And the torque of an electric motor (or two, three or four) is perfect for four-wheel driving, where you need grunt – and often need it applied in swift and precise measures.
Having heavy batteries low in the chassis also helps lower the centre of gravity, in turn making the car more stable during off-road driving.
And electric motors don't need to be fed fresh air, meaning no need for snorkels.
Of course, there are engineering challenges, too. Chief among them is ensuring the battery pack and key electrical components are shielded from dust and water.
But the EVs sold today already cover off plenty of that.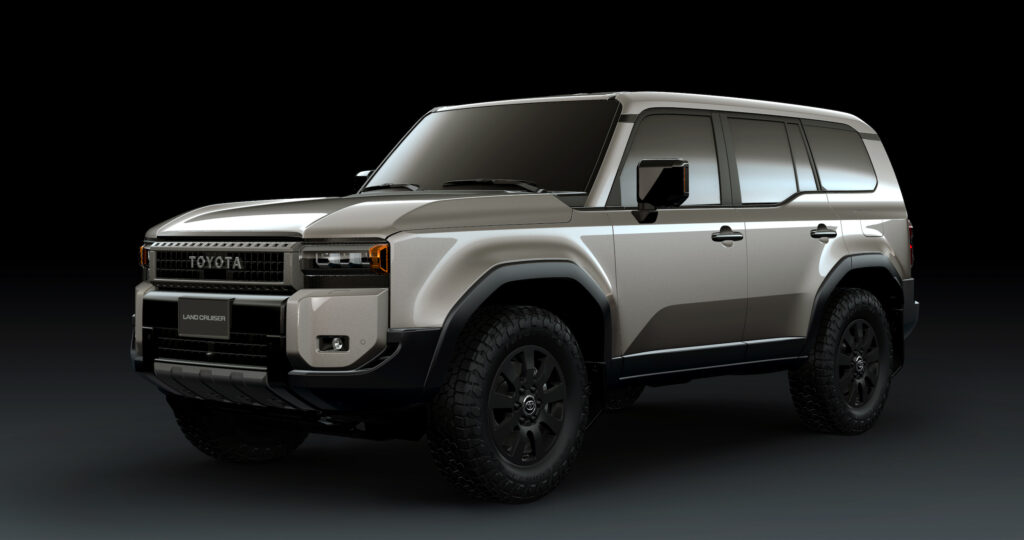 Another challenge is where to fit a spare wheel, something that is essential for remote off-road driving.
But given the size of the new Prado, there's clearly plenty of space underneath.
Either way, it'll be fascinating to see which zero-emissions direction Toyota heads with its hard core off-roaders over the next few years.
The Japanese giant is playing catch-up for its tardiness to the EV market.
And with vehicles such as Prado and LandCruiser at the heart of the brand, it will no doubt want to ensure it gets the offering just right.