Is Toyota's BZ4X lease plan a stroke of genius, and are Tesla, Kia, Hyundai and others missing a trick?
Toyota's delayed BZ4X electric car can be owned, when it arrives in February 2024, by buying outright or through an all-encompassing lease deal.
This Full-Service Lease option is a first for Toyota Australia. You make monthly repayments to lease a brand new BZ4X EV, covering registration, insurance, service, tyre replacement, roadside assist and connectivity subscriptions.
But why is Toyota doing this?
First is the cost to purchase a BZ4X outright. Its price still hasn't been announced, but most expect the entry-level 150kW/265Nm single motor FWD (with 516km range) to cost over $70,000.
High specification or not, Australian Toyota loyalists aren't used to paying that much for a RAV4-sized SUV.
Combatting EV anxiety
Here's where it's a savvy move by Toyota.
The lease bundle is, Toyota says: "a hassle-free alternative for battery electric vehicle intenders."
That is, you're tempted by the idea of an EV, but are concerned about dropping $70,000 on a car that may not ultimately suit your lifestyle. That's a serious barrier to ownership.
Many car owners who shift to EVs insist they'll never go back, but some find electric cars just aren't for them, and revert to combustion.
Toyota's extended 'try before you buy' appears a smart alternative to avoid this risk, although Toyota has yet to announce how much the lease's monthly repayments will be. Judging by how all-encompassing it is, it won't be cheap.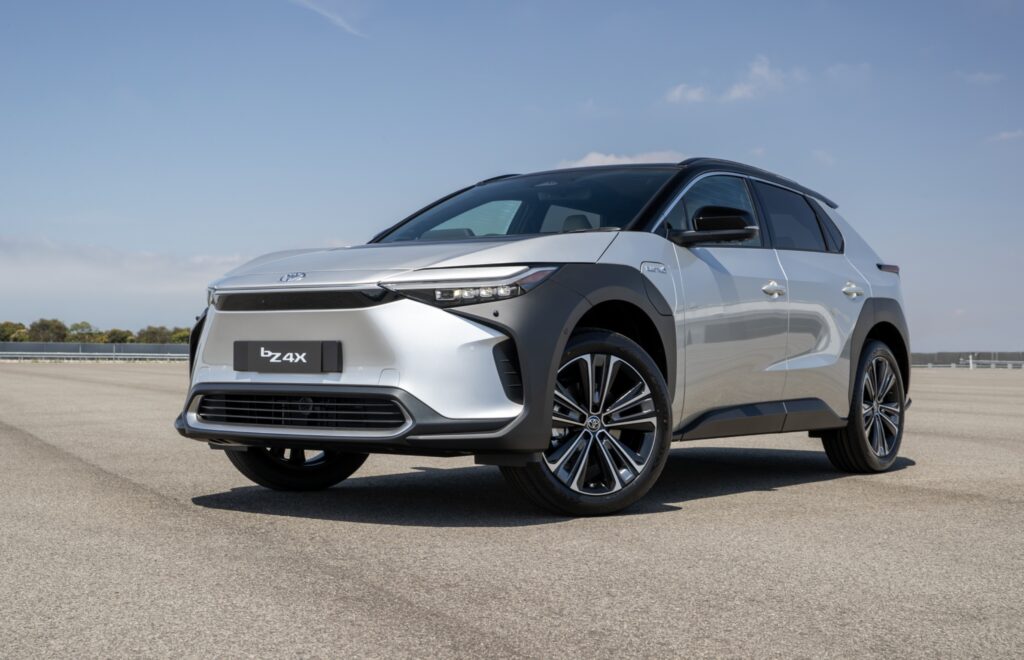 "We recognise that some customers may have concerns about BEVs in respect to ongoing costs and whether a battery electric vehicle suits their lifestyle, so this gives them an option to fully experience the BZ4X without having to commit to purchasing the car outright," said Toyota Australia's VP of sales and marketing, Sean Hanley.
No such lease deal is offered by our other significant EV players. To that end, has Tesla, Hyundai, Kia, MG, BYD et al missed a trick?
The last few years has seen demand massively outstrip supply of most EVs. Ergo, a lease deal hasn't been needed to get EV customers through the doors.
But if EV sales cool, supply increases and ever more new models hit the market, other brands offering such leases would appear likely.
Without doubt, rival brands will closely watch how Toyota's Full-Service Lease bundle goes.
Protected against resale horror
Another lease deal benefit is not being exposed to potential crashes in the used EV market.
Hanley championed the Full-Service Lease by noting it's "all about peace of mind; an alternative that provides certainties on resale values. As we've seen in the UK and US, EVs can decrease (in value) at an alarming rate."
This part is key. While Australian used EV prices appear to be holding up well for now, what if the bubble bursts? Should EV resale values plummet, the idea of leasing a brand new electric car rather than buying outright would rapidly appeal.
Used EV prices have been making headlines in the UK in recent months, with some startling falls in value.
Thisismoney.co.uk compared average prices of one-year-old, 16,000km EVs in October 2022 and then again in September 2023.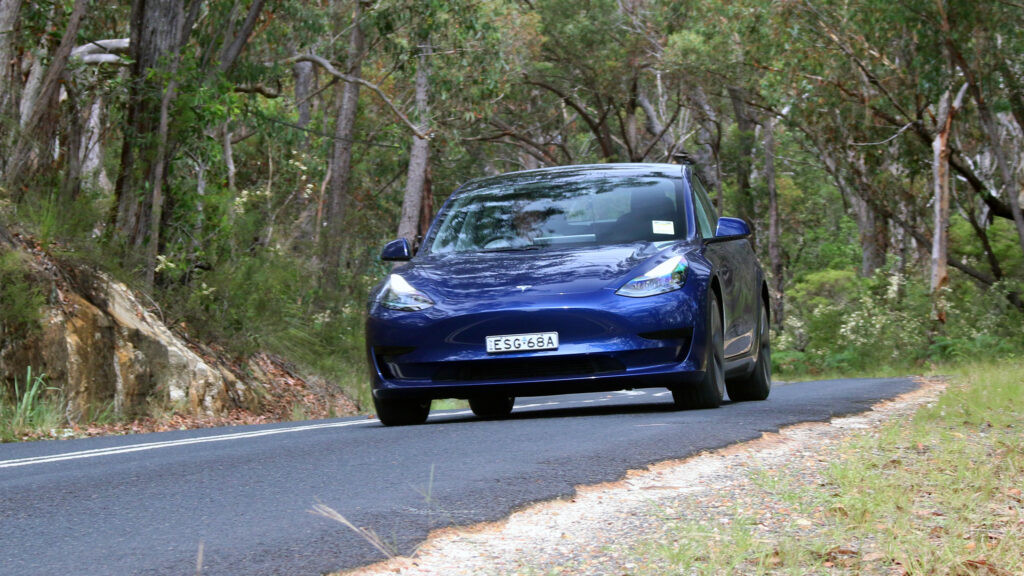 The Seat Mii hatchback was the biggest faller, down over 50 percent in just a year, but models more familiar to us have also greatly suffered.
The Nissan Leaf fell 43 percent, the Mazda MX-30 39 percent, Hyundai Kona Electric 38 percent and Peugeot e-208 37 percent.
In worrying news for our best-sellers, the Tesla Model 3 dropped 33 percent and the Model Y 30 percent in just a year.