2024 Toyota BZ4X: Delayed again but higher spec promised for Tesla Model Y, Subaru Solterra rival
Toyota's BZ4X electric SUV won't arrive in Australian showrooms until February 2024 as the car giant's first full EV suffers yet another delay.
The medium SUV – slightly larger than Toyota's best-selling RAV4 and an obvious EV rival to Tesla's gangbusters Model Y – was originally due here in late 2022. That was revised to the final quarter of this year, but it's now been pushed out to early next year.
Toyota Australia's VP of sales and marketing, Sean Hanley, confirmed the BZ4X's delay at a brand showcase this week.
Positively, Hanley said Australia would now receive "a substantially higher share of production than we originally planned," and they expected to deliver "several thousand" BZ4Xs in its first year on sale.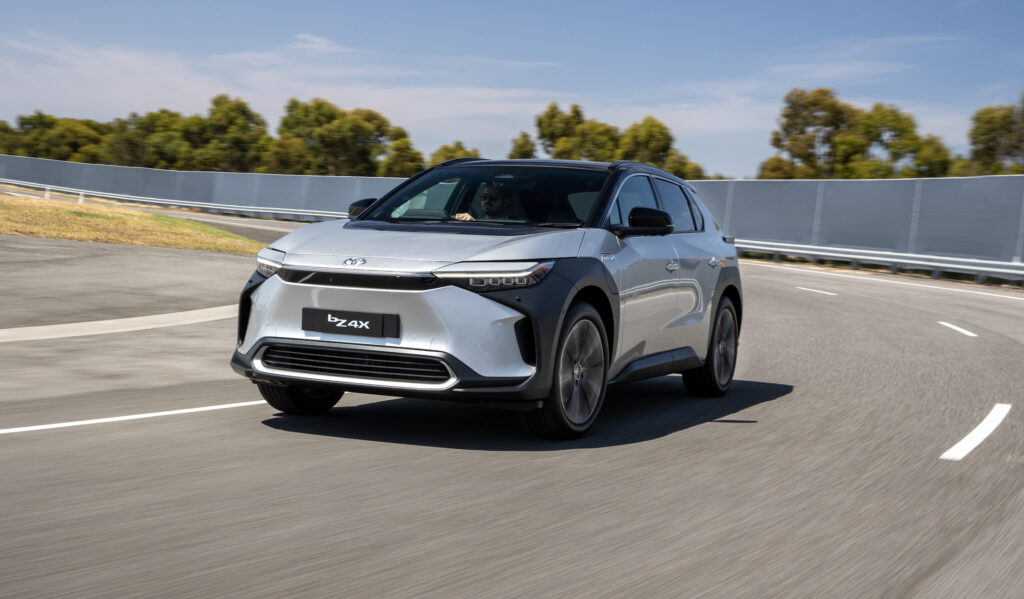 Worth the wait for upgraded spec
A positive to delaying the BZ4X's launch is securing MY24 specification, which Toyota Australia says will be upgraded over what's available currently in other markets.
Such updates weren't revealed, but it was confirmed Australian versions would receive 20-inch wheels, LED exterior lights, 12.3-inch infotainment running Toyota's latest multimedia system, Toyota Connected Services and heated front seats.
The price Toyota will ask for its first battery-electric offering remains a mystery, although Hanley has previously warned: "It's not going to be cheap."
Considering the BZ4X's large 71.4kWh battery for both front-wheel-drive and all-wheel-drive variants, and its high specification, a figure starting in the mid-$70,000s appears likely.
The single motor FWD offers 150kW/265Nm and a WLTP range of 516km. The dual motor AWD ups the output to 160kW/337Nm, but range is less at a quoted 470km.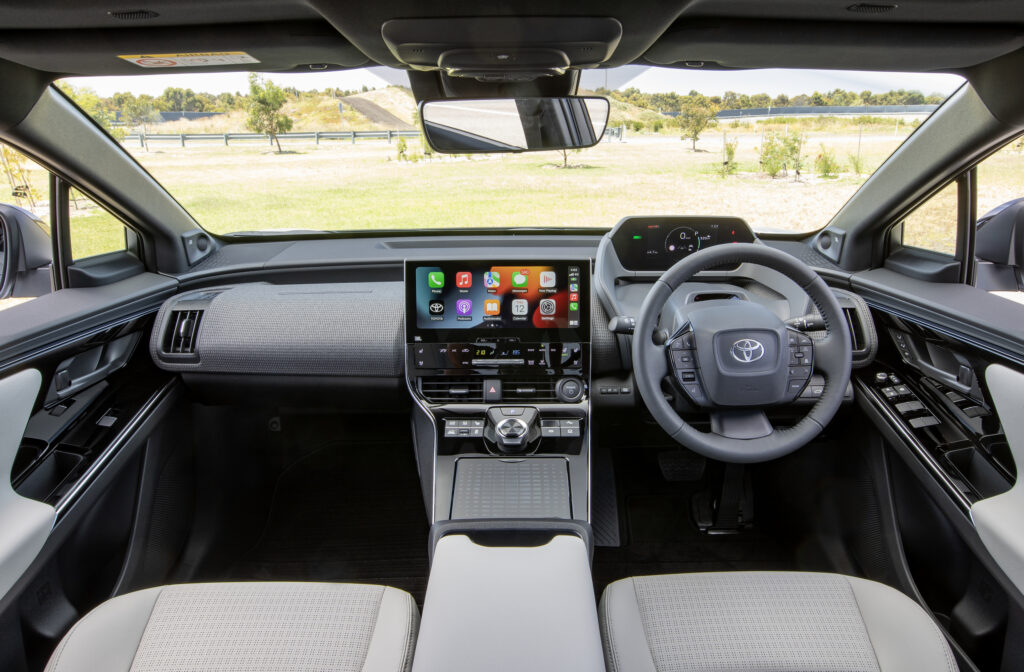 Both will take up to 150kW DC charging, while the cars will come with Mode 2 and Mode 3 cables included for 11kW AC charging.
Toyota Australia suggests 60 per cent of initial sales will be FWD, and 40 per cent AWD.
EV rivals at this price
Our land's best-selling EV, the Tesla Model Y, will be chief rival.
Tesla's entry-level rear-wheel drive variant is currently $65,400 plus on-roads, and offers similar range and performance to the front-drive BZ4X.
Model Y sales are through the roof, with around 18,000 shifting this year so far. BZ4X supply won't get close to this in 2024, so sales will lag way behind the American brand, even if Toyota could secure that many customers.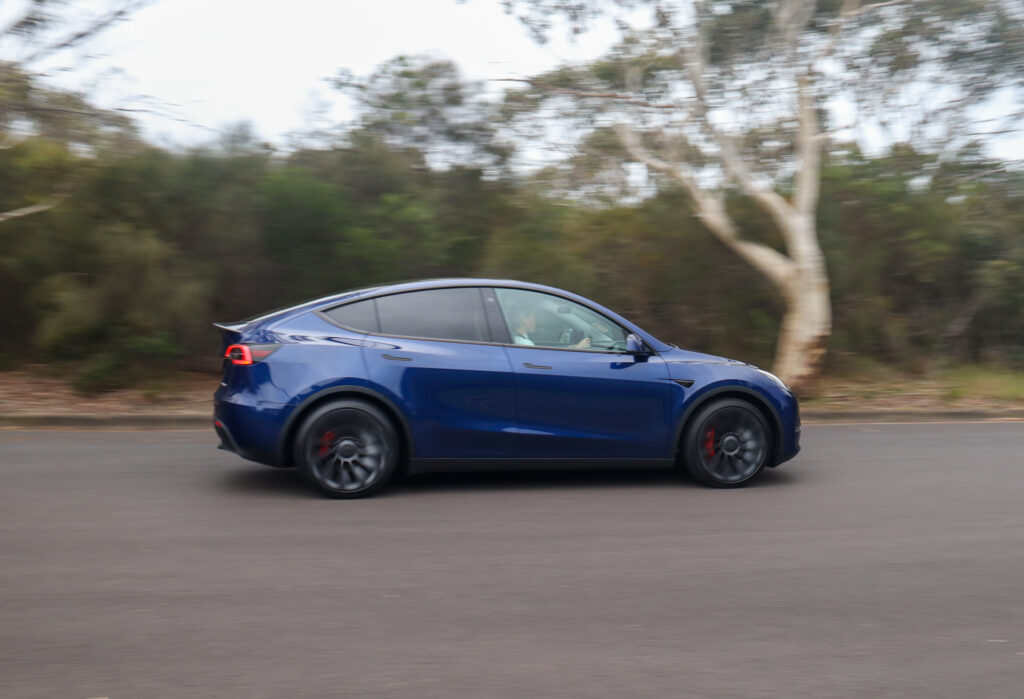 The BZ4X's expected price pitches it into a highly competitive EV segment.
There's the Hyundai Ioniq 5 (from $72,000), Kia EV6 (from $72,590), Polestar 2 ($67,400) and twin-under-the-skin Subaru Solterra.
The AWD-only Solterra's pricing, when announced, will give us the best idea of what dollar number Toyota will stick on the BZ4X's windscreen.
Full service leases or buy outright
Electric or not, Toyota customers aren't accustomed to paying $70k+ for a medium SUV.
In a bid to not ostracise interested buyers, as well as the option to buy outright, a full-service lease deal will be offered for BZ4X shoppers to make monthly repayments.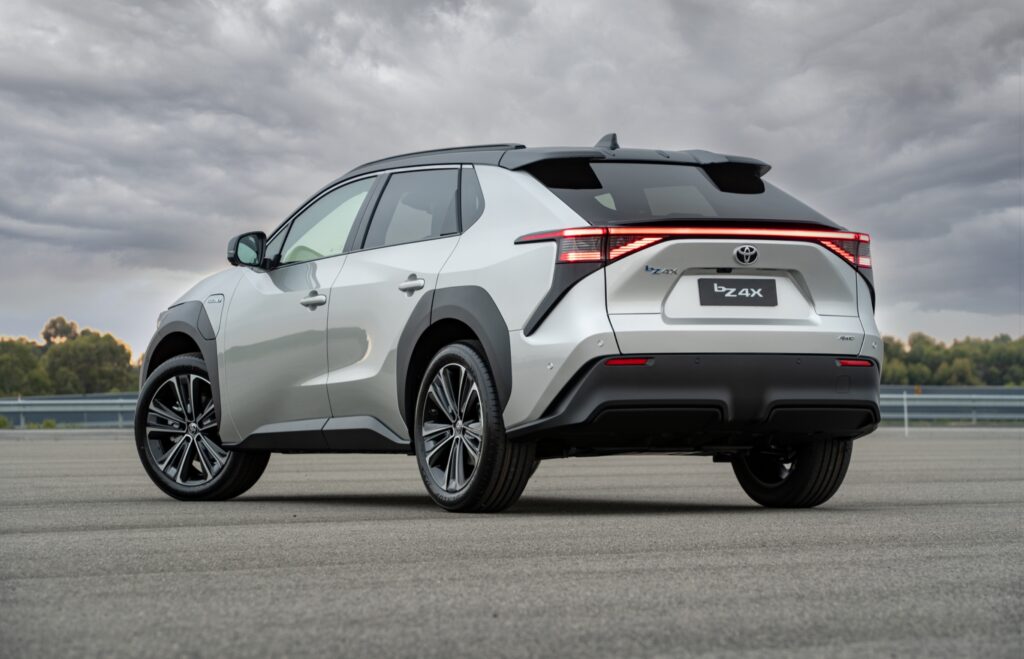 This full-service lease is a comprehensive deal, covering vehicle registration, insurance, service, tyre replacement, roadside assist and connectivity.
It also "provides certainty on resale values," said Mr Hanley, pointing out that resales of some EVs had fallen off a cliff in North American and European markets.
Again, no word on the cost of the full-service lease. These details, the car's cost and full specifications will be known closer to the February 2024 launch.