New compact Mercedes-Benz electric cars will have more than 750km range and charge twice as fast
Mercedes-Benz's new generation of compact EVs will be able to recharge at double the speed of the brand's current electric cars. And they also will be able to drive more than 750km on a charge.
These promises were made by Mercedes-Benz chairman Ola Källenius at the unveiling of the Concept CLA Class at the IAA Mobility 2023 expo in Munich on Sunday evening.
The four-door coupe show car previews the first of four new EVs Mercedes-Benz plans to produce. Other members of the family will be a shooting brake-style wagon that should resemble the Concept CLA Class, plus two SUVs.
All will be built on the same new vehicle platform. Called MMA, for Mercedes-Benz Modular Architecture, it draws on innovative engineering ideas tried out in the Vision EQXX.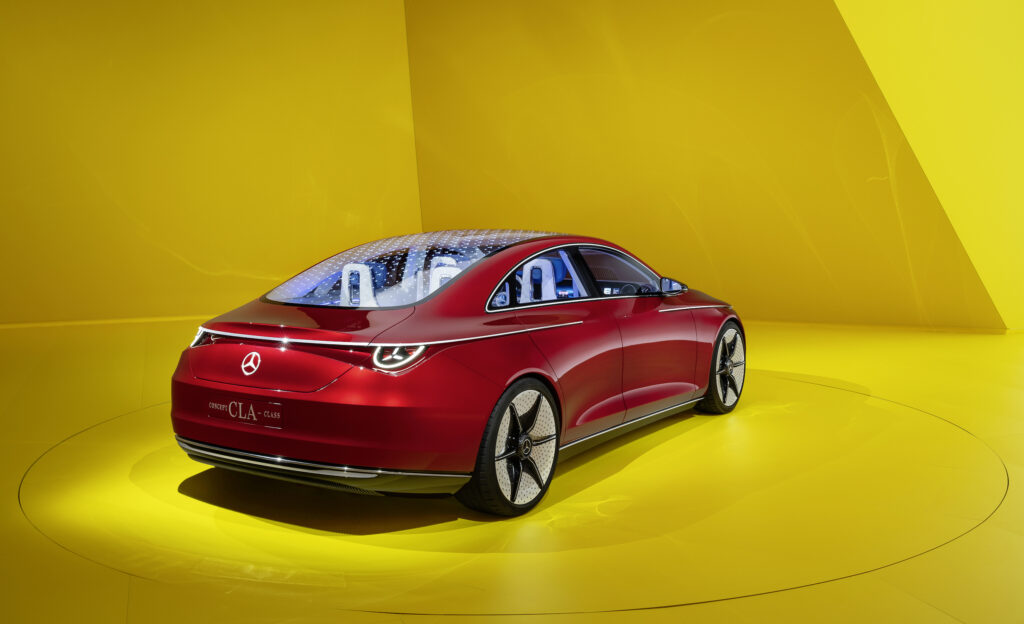 To demonstrate the energy efficiency of the one-off EQXX, this aerodynamic tech testbed was driven more than 1000km on a single charge last year. The journey was from Stuttgart in the south-west of Germany to near Marseilles in the south of France, at normal speeds.
"Our lightweight, in-house development features 800-volt electric architecture and a two-speed transmission, paired with a smartly packaged battery with excellent energy density," Källenius said at the unveiling of the Concept CLA Class, referring to MMA's similarities to the Vision EQXX. Mercedes-Benz's current EVs have 400-volt battery packs and single-speed transmissions.
"Ninety three percent of the energy stored in the (MMA) battery will actually arrive at the wheels," Källenius went on. "That's more than double the energy efficiency of the modern ICE equivalent. In summary, this is an engineering masterpiece."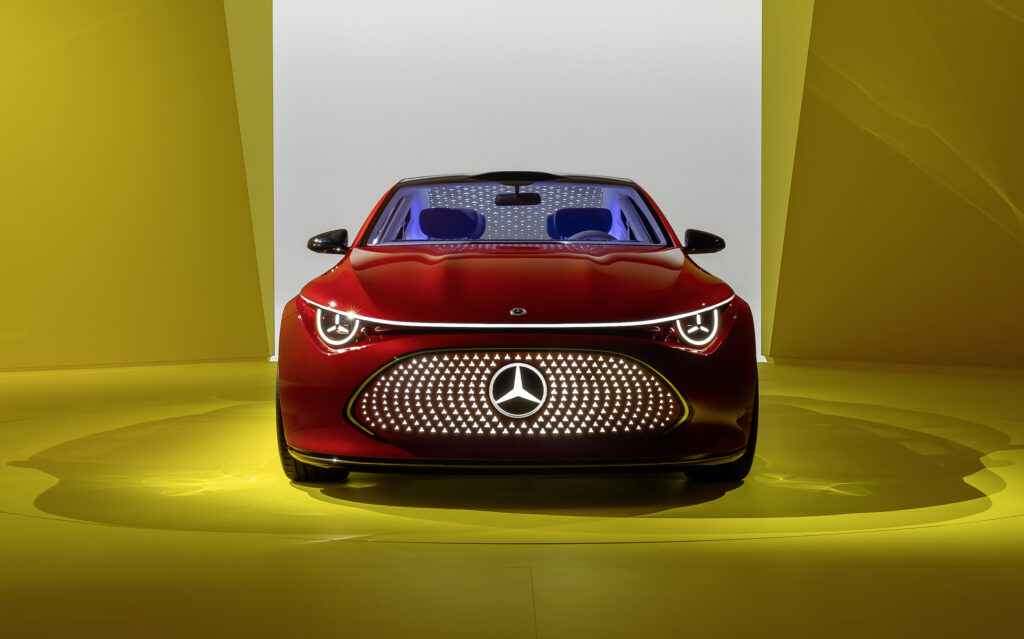 It's a brash claim, but if Mercedes-Benz's MMA-based models live up to the promises made at the reveal of the Concept CLA Class, they'll be impressive EVs.
Their WLTP standard driving range will be "more than 750km". Adding 400km of range will take only 15 minutes, it's claimed (when connected to a powerful DC fast charger, obviously). This is twice as fast as Mercedes-Benz's current EVs, Källenius said.
The energy consumption target for the MMA-based EVs is 12kWh/100km. This very low number clearly helps increase driving range.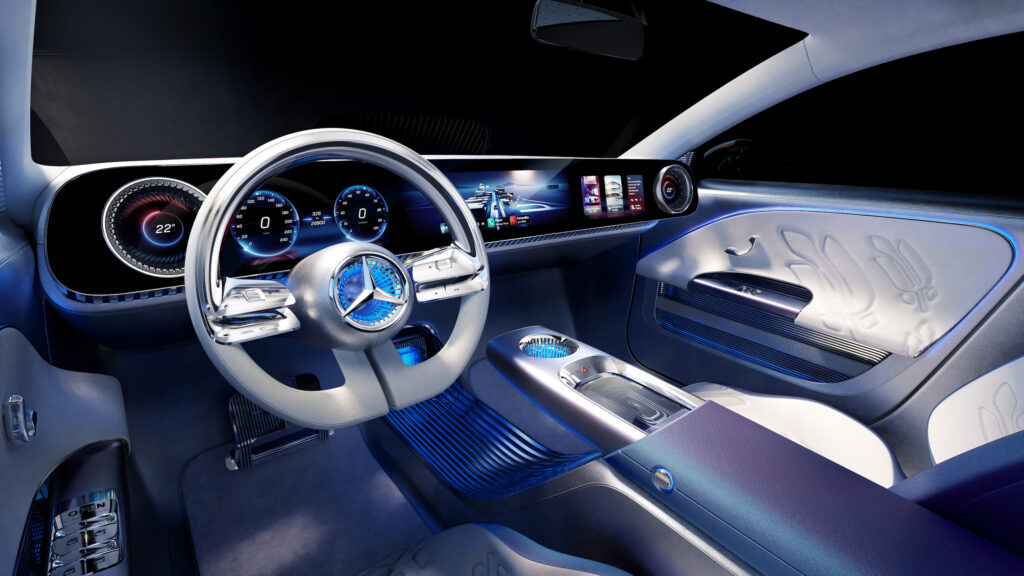 MMA is not a purpose-designed EV platform. Mercedes-Benz describe it as an "electric-first" design. While EVs were the top priority during its design, it will also be possible to also produce versions with ICE power, something that gives the brand manufacturing flexibility and the ability to satisfy markets not yet ready to go wholly electric.
Production of the first MMA-based model, which it's promised will look a lot like the Concept CLA Coupe, is expected to begin in 2025.
The MMA family will gradually replace the existing A-Class hatch, CLA and GLA as the entry points to the Mercedes-Benz model range.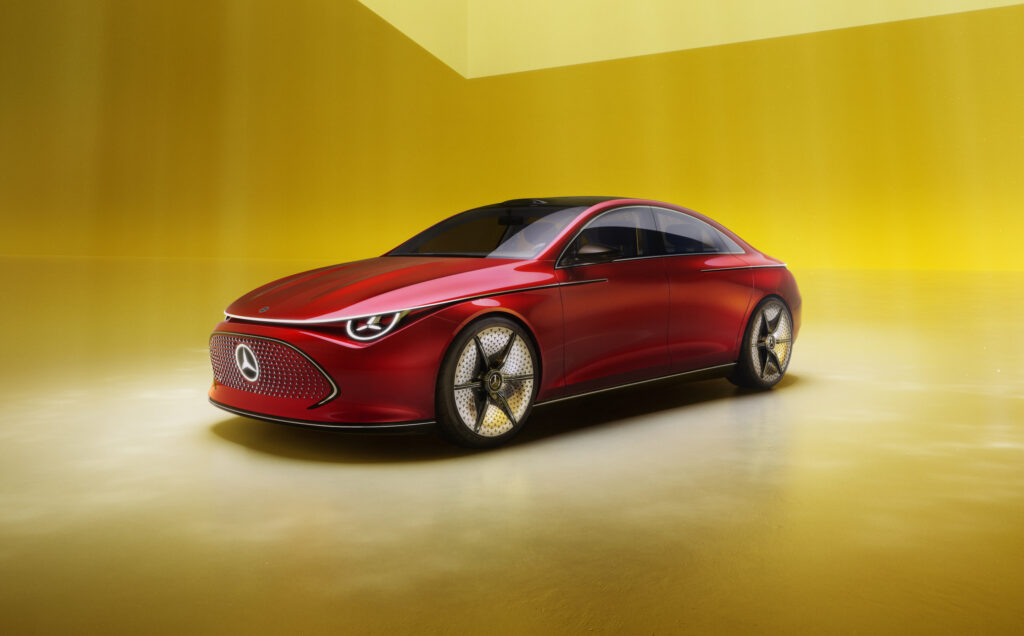 But the MMA-based family will be more costly, further adding to the price rises that have been applied to many Benzes over recent years. Mercedes-Benz is determined to make its next-generation compact models more high-tech and luxurious, as well as outstandingly efficient and none of these comes cheap…